Eagle Creek band kicks off Albion Canal Concert series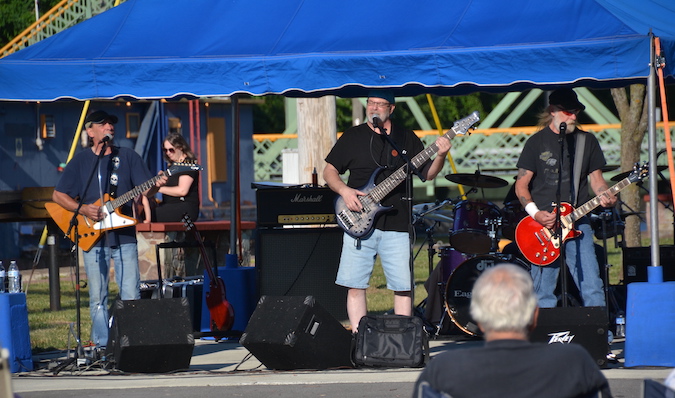 Photos by Tom Rivers
ALBION – The band Eagle Creek performed on Thursday evening to start Albion's Canal Concert series.
Albion has six concerts scheduled in the series from 6 to 8 p.m. by the fire hall on Platt Street.
Eagle Creek plays rock and roll with songs by the Beatles, Lynyrd Skynyrd, Allman Brothers, Deep Purple, Black Crowes, Bob Seger, Joe Walsh, Robin Trower, ZZ Top, Gin Blossoms and Stone Temple Pilots. Here the band is performing, "867-5309/Jenny."
The band members include Nick Salvatore, lead guitar and vocals; Dick Brant, rhythm guitar and vocals; Gary Bassman Tarr, bass guitar and vocals; and Jimmy Joe (Woody) Woodroe, drums.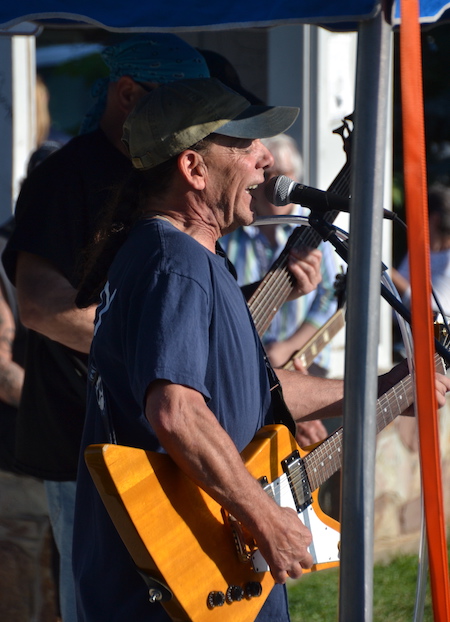 Nick Salvatore sings and plays the guitar for Eagle Creek.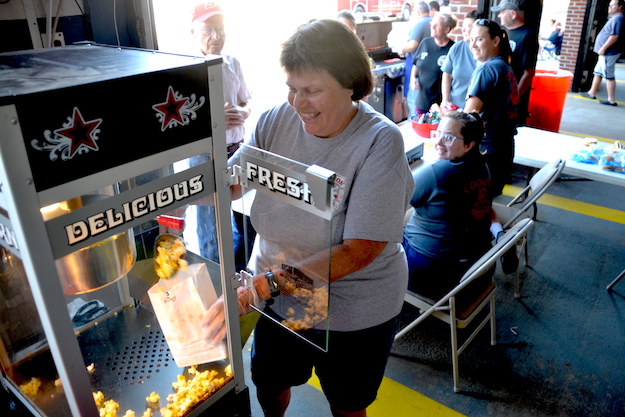 Dawn Marciszewski fills a bag with popcorn. The Albion Fire Department also sells hamburgers and hot dogs at the concerts.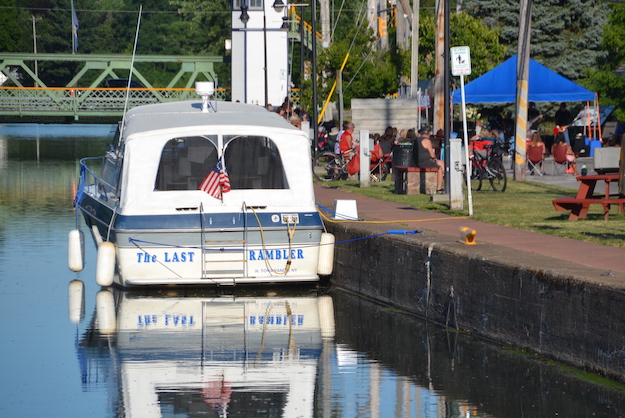 The attendees at the concert included a boater.
The concerts are sponsored by the Village of Albion with support from the Genesee-Orleans Regional Arts Council.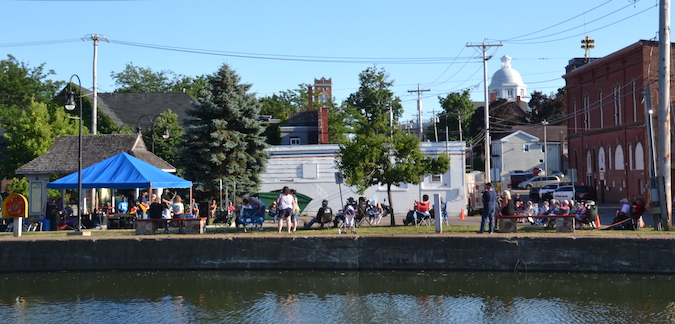 The remaining schedule for the season includes:
July 21 – Begging Angels
July 28 – "A" Blues Band
Aug. 4 – Jonesie & The Cruisers
Aug. 11 – Trellis Cooper Band
Aug. 18 – The Who Dats