Dying cherry trees cut down at Mount Albion with new ones to be planted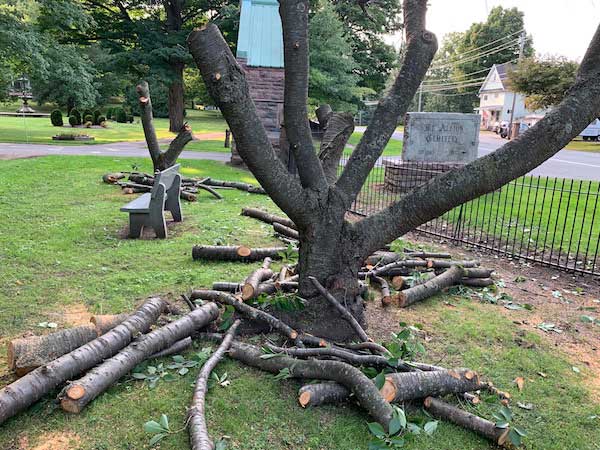 Photos by Tom Rivers
ALBION – Mount Albion Cemetery employees have cut down nine cherry trees near the entrances of Mount Albion Cemetery on Route 31. This is one of the prominent trees near the main entrance of the cemetery, shown on Tuesday evening.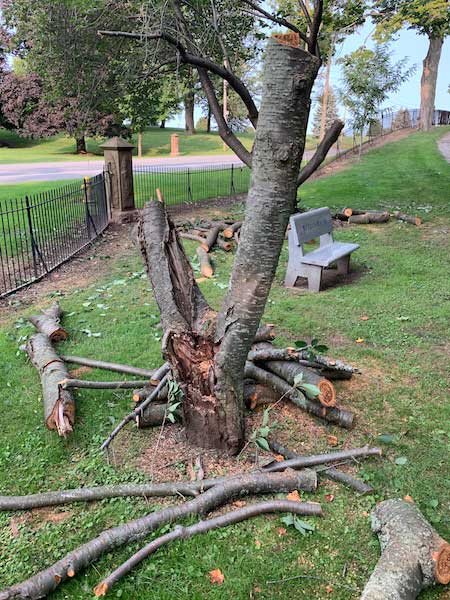 The trees all had significant decay. The stumps will soon be removed and new flowering trees are expected to be planted next week, said Jason Zicari, the cemetery superintendent.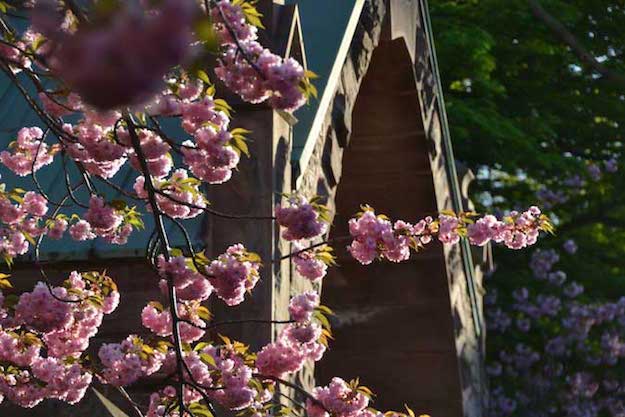 This photo from May 2019 shows the cherry blossoms near the entrance of Mount Albion Cemetery. The trees looked good while in bloom for a few weeks each year, but the rest of the year their cracks and dead spots were becoming more obvious, Zicari said.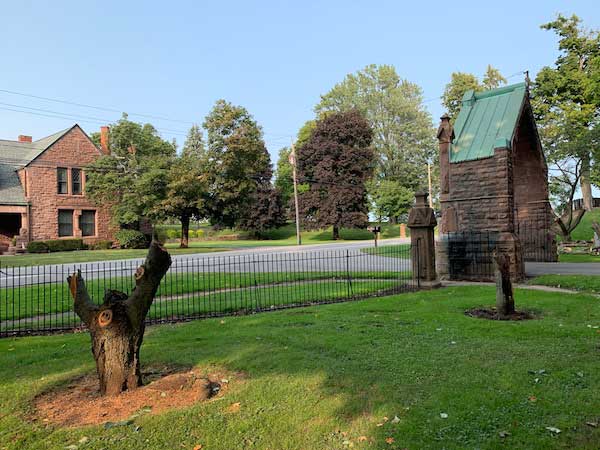 Rather than replace the decaying trees one at a time, Zicari and the village opted to take the trees out and plant new ones in a group.
The new trees will have some variety with flowering pink and red, white and purple blossoms.
"There should be some nice color once they get bigger," Zicari said about the new trees.
The village did a tree inventory of the cemetery and the Davey Resource Group near Ithaca identified the cherry trees as ones that should be removed and replanted.
"I was reluctant to have then removed but they were looking in such poor condition," Zicari said.