Drunken driver not injured in rollover crash on 98 in Carlton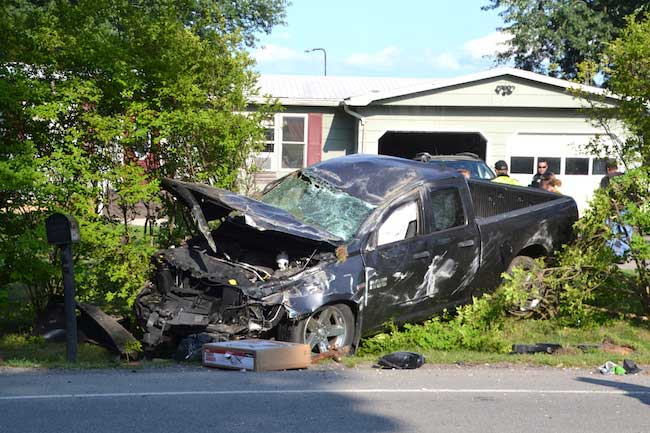 Photos by Tom Rivers
CARLTON – A drunken driver was charged by the Orleans County Sheriff's Office after a rollover accident today just after 5 p.m. on Route 98.
The male driver wasn't injured in the accident and declined to be transported by COVA ambulance.
The rollover happened near the Carlton town sign, just north of Gaines on Route 98.
The vehicle took out a resident's mail box and caused other damage to the front yard where the Dodge Ram pickup came to a rest.
The driver was led away from the scene by Orleans County Sheriff's deputies. No other information is available.