Drunk driver hauling excavator takes out wires on Eagle Harbor Road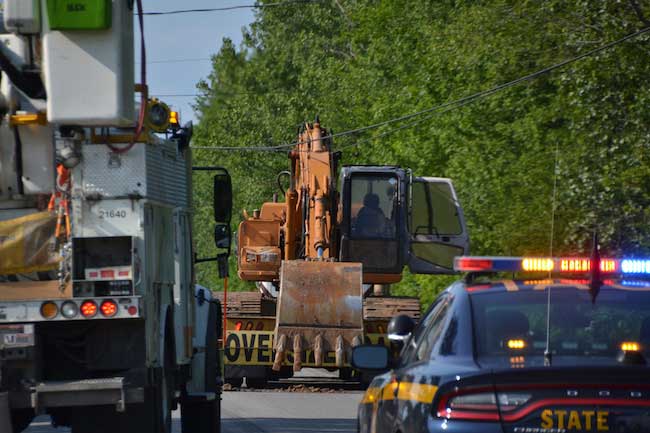 Photo by Tom Rivers
GAINES – A driver hauling an excavator on a flatbed truck for a local farm took out many wires on Eagle Harbor Road, north of Ridge Road, at about 5 p.m.
State troopers and Orleans County Sheriff's deputies responded to the scene and the driver was arrested for driving while intoxicated.
National Grid is on scene restoring the electricity.
No other information is available.