Drivers walk away from accident on Route 31 in Albion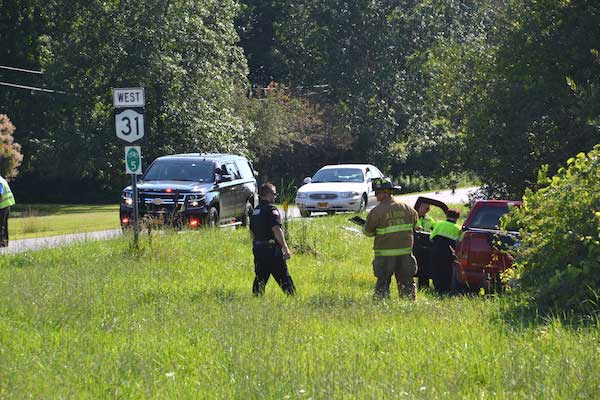 Photos by Tom Rivers
ALBION – First responders check a driver in a pickup truck who was in a two-vehicle accident this afternoon at the intersection of Transit Road and Route 31.
The driver of the truck declined medical attention. She is being looked at by medics with COVA Ambulance.
Deputy Devin Pahuta, left, and Albion firefighter Marty Stirk responded to the scene. Pahuta said one of the drivers failed to yield the right of way. No one appeared to injured. The driver of the car didn't have any injuries while the driver in the truck said she wanted to go home without going to the hospital. The accident occurred at about 4:40 p.m.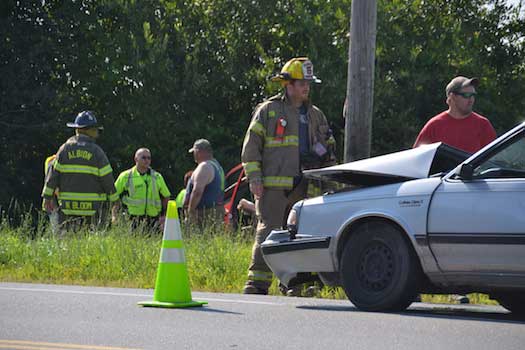 Albion firefighters James Perruzzini and Matt Francis were on scene and helped clean up debris from the accident.