Driver swats bee, strikes utility pole on 104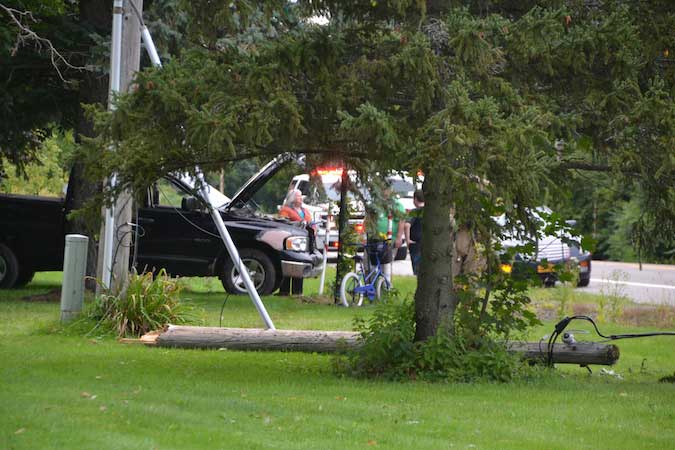 Photos by Tom Rivers
GAINES – The driver of a pickup truck went off Ridge Road just after 3 this afternoon when he swatted at a bee inside the vehicle, Albion firefighters said.
The man driving the pickup and his passenger, a boy, weren't injured after the truck struck a utility pole, between Gaines Basin and Eagle Harbor roads.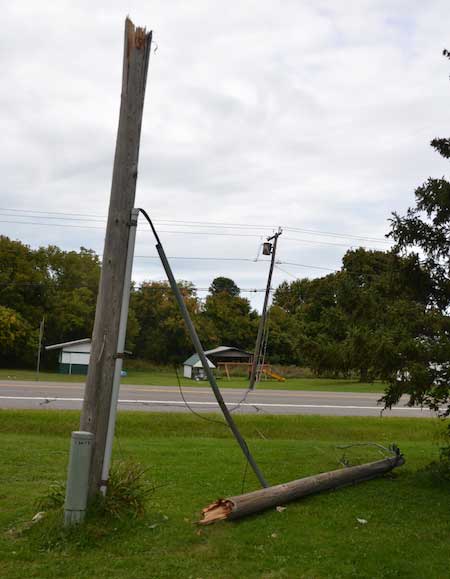 The pole snapped in half and wires were knocked on the ground. The section of Ridge Road was closed to traffic. National Grid is expected on scene to make the restoration.