Driver OK after vehicle goes into canal in Medina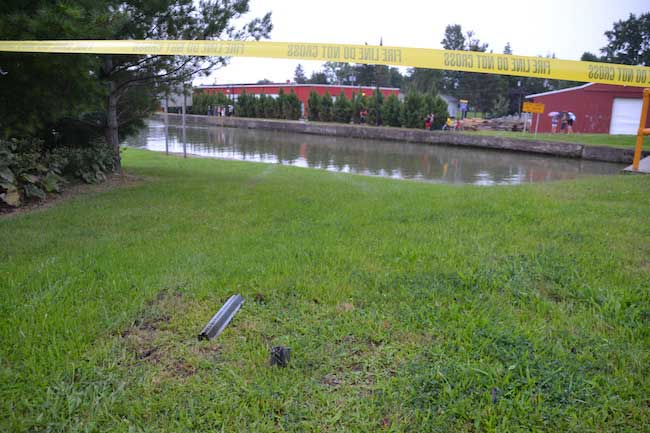 Photos by Tom Rivers
MEDINA – The driver of a vehicle that plunged into the Erie Canal is OK after an incident about 7:10 p.m. in Medina.
The driver missed the lift bridge on Route 63, and took down a sign just east of the bridge before going into the canal.
The driver was able to get out without any injury. The driver swam to the canal bank and was assisted out of the canal, declining any medical treatment. The driver was then taken into custody by Medina police.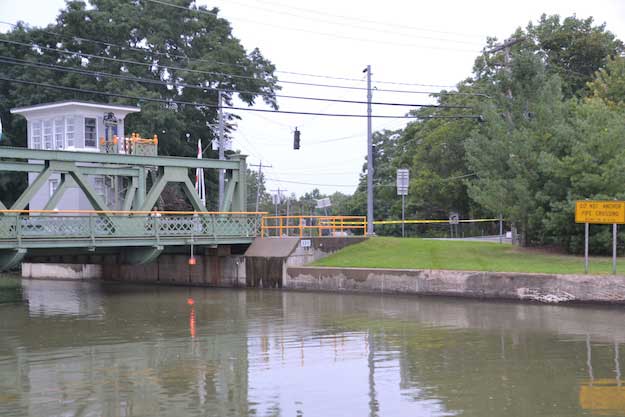 Tire tracks are visible just east of the lift bridge. The driver was headed south on Route 63 before going into the canal.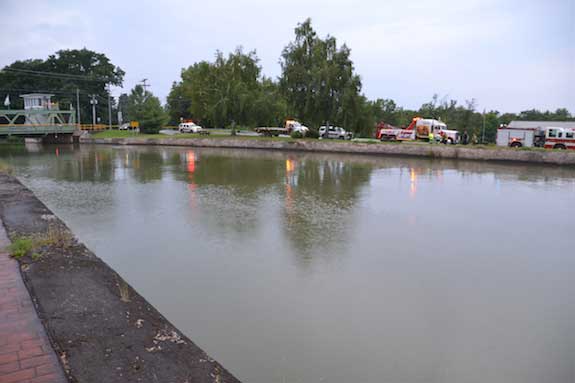 Officials are waiting on the dive team from Niagara County before the vehicle will be removed. Lyon's Collision, the Medina Police Department, the Orleans County Sheriff's Office and the Medina Fire Department are all on scene.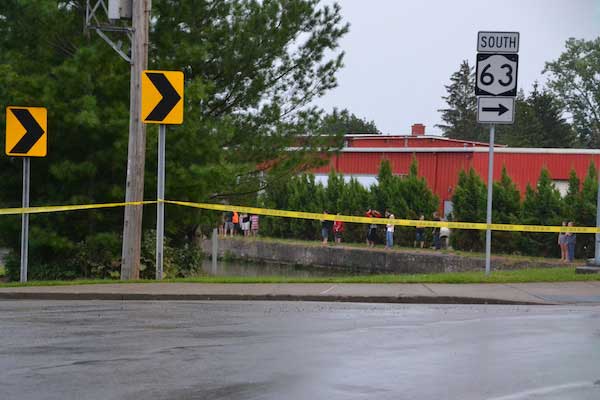 The driver went between the first arrow on the right and the Route 63 sign before hitting water.
The dive team is expected around 9:30 p.m.
Orleans Hub will update the story when more information is available.