Driver not injured after rollover in Albion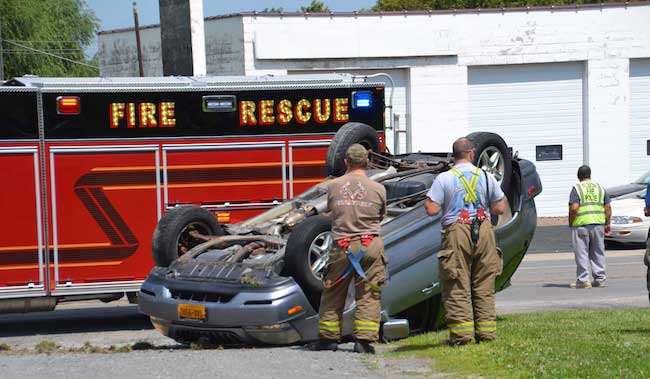 Photo by Tom Rivers
ALBION – The driver of this vehicle swerved to avoid another car on Route 31 at the Gaines Basin Road intersection at about 11:30 a.m. The driver was headed east towards the village and managed to avoid a collision but the vehicle flipped, stopping in the driveway of a can redemption center. The vehicle ended up facing west after the rollover.
The driver wasn't injured. He said the other driver ran the stop sign at the intersection.
Albion firefighters (from left) Matt Francis, Rob Connor and Dave Nayman (directing traffic) are shown at the scene. In addition to the Fire Department, the State Police and Orleans County Sheriff's Office responded. The vehicle was removed by a wrecker from Frank's Auto in Albion.