Driver knocks down gas pump at Crosby's in Albion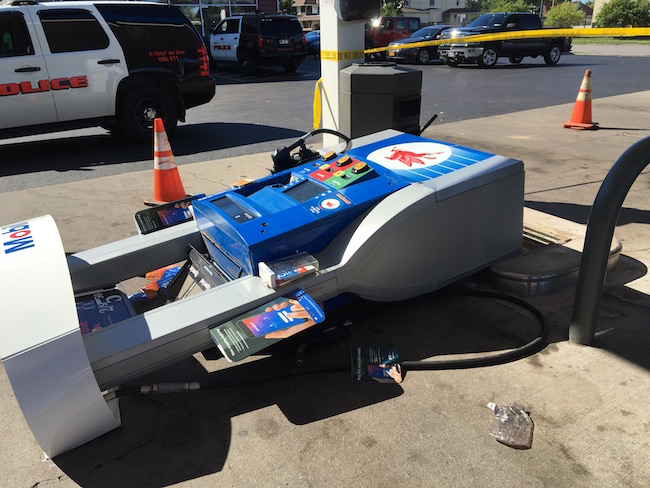 Photos by Tom Rivers
ALBION – All of the gas pumps are currently out of service at the Crosby's in Albion after a driver backed into one of the pumps, knocking it over at about 3:30 p.m.
The safety valves kicked in and prevented gas from spewing at the scene, Albion Fire Chief Harry Papponetti said.
Crosby's turned off the service at all of the pumps after the incident. No information was available on when service was expected to be restored.