Driver hits house on Rte. 31 in Holley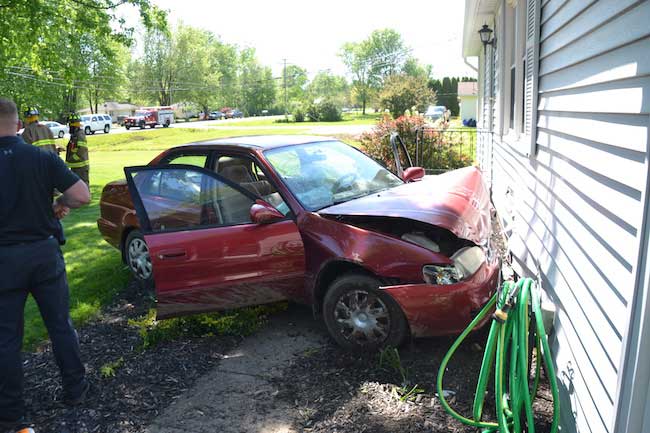 HOLLEY – A motorist appears to have had a medical condition this afternoon when he drove off Route 31, went through a front yard and crashed into a house.
The incident happened just after 3 p.m. The driver was headed eastbound on Route 31 when the man went off the northside of the road, just east of the Bennetts Corners intersection.
Joe Sedita was in his house watching TV. He could see a red Toyota Corolla coming through the yard. Then it hit the house.
"It was like an explosion," he said.
The house has damage to the siding and insulation. Sedita will have it checked to make sure there hasn't been damage to the foundation and walls.
Orleans County Sheriff's deputies said the driver was taken by ambulance to Strong Memorial Hospital in Rochester.
Holley firefighters also responded to the scene. The vehicle was removed by Callahan Towing in Holley.
No other information is available.