Driver hits barn in Barre, taken to Strong Memorial Hospital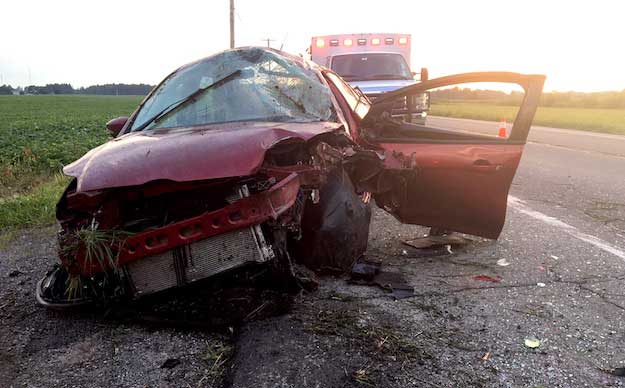 Photos by Tom Rivers
BARRE – The driver of this Ford Focus was injured after striking a barn this evening on Route 31A near the Barre/Clarendon town line.
The Ford Focus was passing a car and struck it from behind, according to officials at the scene. The two people in that car declined medical treatment at the scene and didn't want to be transported by ambulance.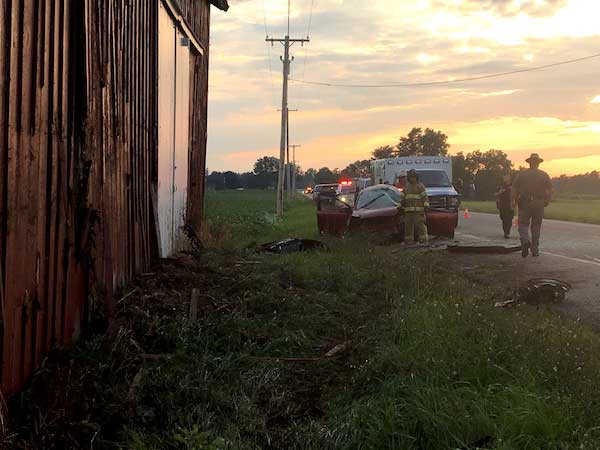 The Ford Focus was headed westbound and struck a barn causing some damage to the structure, but it didn't appear to be significant.
A state trooper said the driver had a head injury. A Central Orleans Volunteer Ambulance transported the driver to Strong Memorial in Rochester.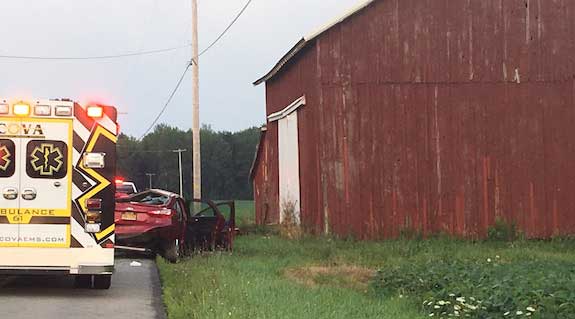 Crews were dispatched to the scene at about 7:30 p.m.
The state trooper said the accident remains under investigation.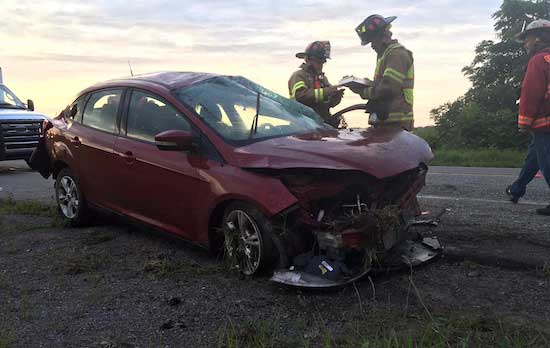 (Editor's Note: This story was updated from an earlier version.)