Driver flees scene after car flips upside down in Albion street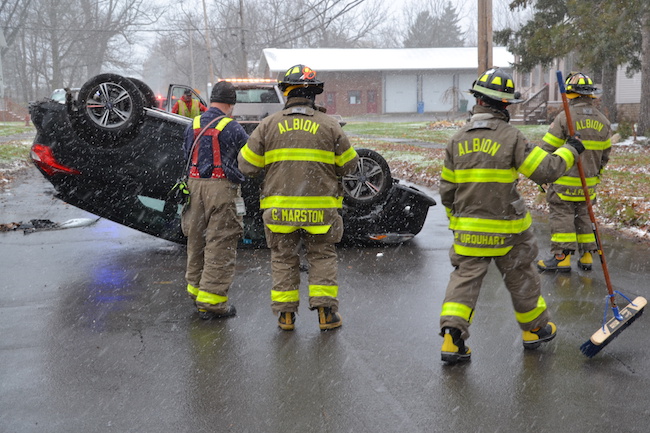 Photos by Tom Rivers
ALBION – The driver of a Ford Focus fled the scene after hitting a tree on West State Street, resulting in the car flipping upside down in the middle of the street.
Law enforcement officers were called to the scene at 1:54 p.m. and are looking for the driver. Waters Autobody is removing the car from West State, between West Street and King Street.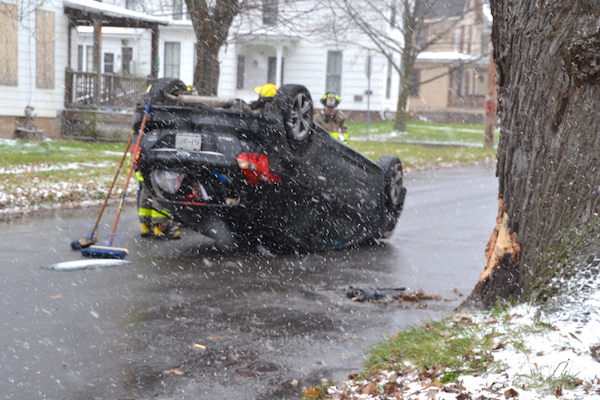 The car hit the tree at right, taking off a chunk of bark.