Driver of car also dies from injuries in Barre accident earlier today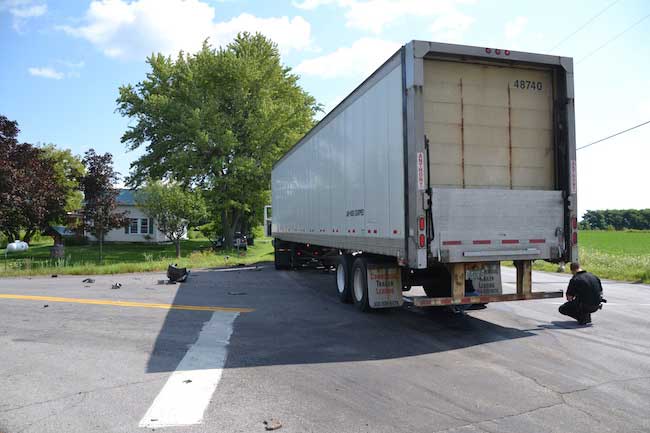 Photo by Tom Rivers
BARRE –  A tractor trailer hit a car at the Eagle Harbor Road and Route 31A intersection at about 10:20 this morning.
The passenger in the car was pronounced dead at the scene. The driver was taken by Mercy Flight to Strong Memorial Hospital where he passed away.
The driver of the car was headed north on Eagle Haror Road and stopped at the intersection. However, the driver then drove out into the road in front of the tractor trailer, according to the Orleans County Sheriff's Office.
The tractor trailer driver attempted to slow down, but hit the car. The truck driver wasn't injured.
The Sheriff's Office hasn't released the names of the two people who died in the accident.