Dredging starts at Oak Orchard Harbor
Sediment has built up since harbor last dredged in 2014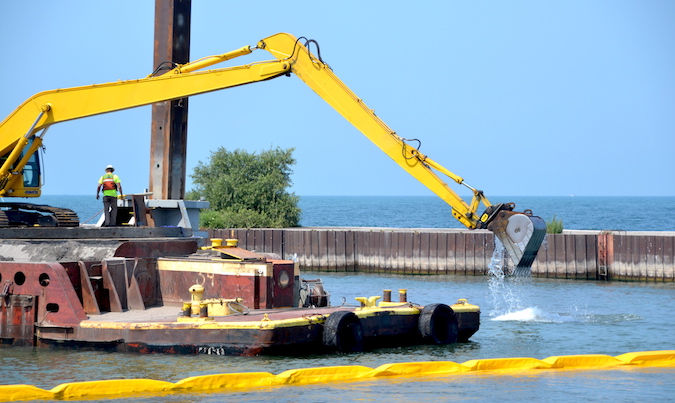 POINT BREEZE – Dean Marine & Excavating Inc. from Michigan is dredging the Oak Orchard Harbor today. The company started on the work Wednesday and the job is expected to take about three weeks.
The dredging barge is near the breakwall at the end of the Oak Orchard channel. The harbor last was dredged in August 2014, which it was done for the first time in 10 years.
Click here to see a video of the dredging this afternoon.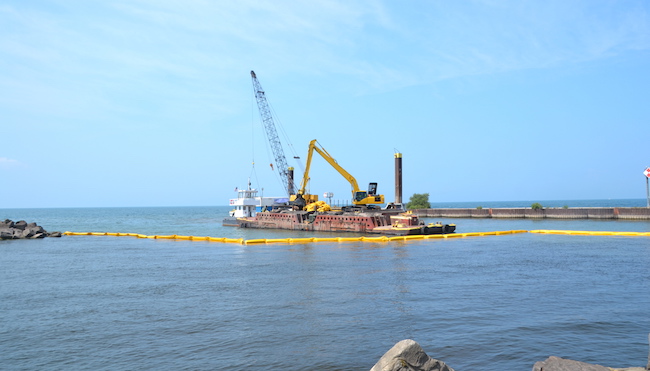 The state is funding the effort as part of the Lake Ontario Resiliency and Economic Development Initiative.
The scope of the project includes:
Approximately 250 by 90 feet of the entrance channel will be dredged to a depth of 8 feet below low water and approximately 700 x 150 feet of the lake approach channel will be dredged to a depth of 7 feet below low water.
Anticipated volume of dredging is up to 8,100 cubic yards.
Sediment dredged from the channel will be placed in a defined area approximately 1,300 feet to the east of the entrance channel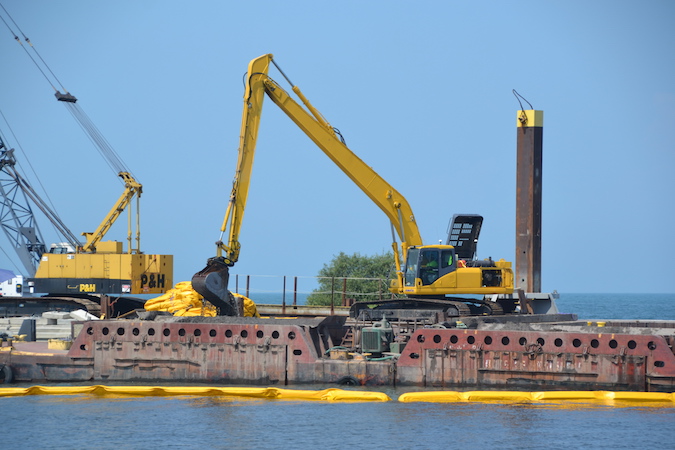 The dredging is being done with mechanical means and the dredging fleet includes a barge, excavator, and two dump scows. One tugboat and one workboat will be used to support the overall operation. A turbidity curtain is positioned to enclose the dredge area.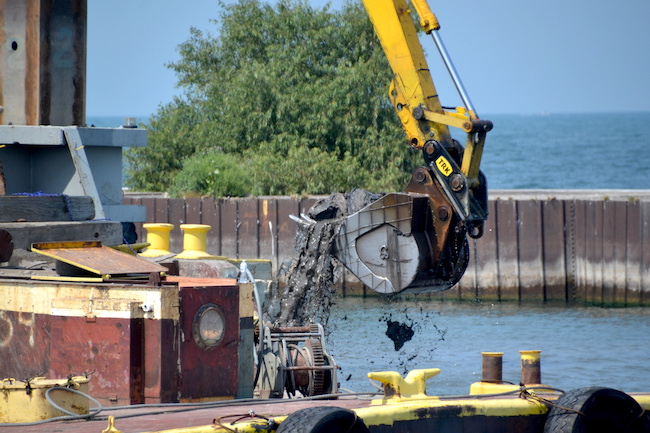 Lynne Johnson, Orleans County Legislature chairwoman, said the dredging follows years of effort from the county and is part of regional dredging plan that includes many harbors on the south shore of Lake Ontario.
"As we look for ways to support and promote recreational activities along the shorelines of Lake Ontario, the dredging of Oak Orchard Harbor is vital to providing access to the over 400 boat slips and 6 launch lanes within the harbor," Johnson said. "This project under taken by the Lake Ontario Resiliency and Economic Development Initiative demonstrates the commitment by the Governor to maintaining access to the navigable waterways that contribute to the success of the local fishing, boating and tourism activities within the Town of Carlton and Orleans County."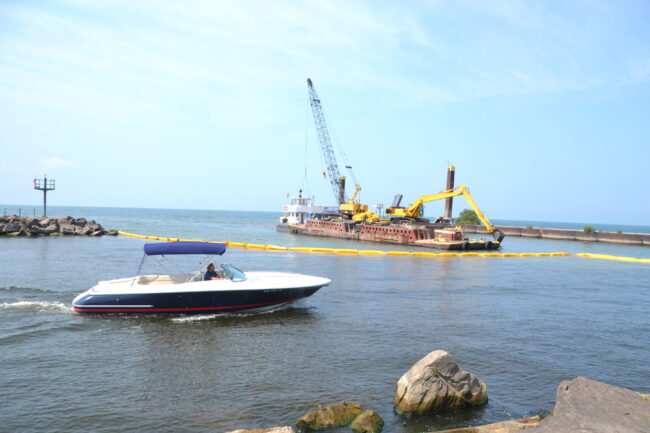 Boating traffic can still use the harbor while the Oak Orchard is dredged the next three weeks.
The state has committed $15 million to have 20 harbors dredged on the southshore of Lake Ontario, including two sites in Orleans County. Besides the Oak Orchard Harbor at Point Breeze, sediment will be scooped out at Johnson Creek in Carlton near Lakeside Beach State Park.