Dramatic change in weather after 2 days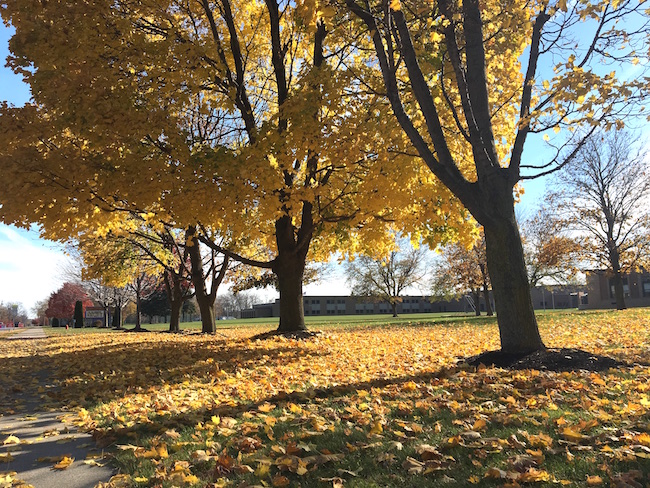 Photos by Tom Rivers
ALBION – These photos show a row of trees in front of the Albion Central School campus along Route 31.
The top photo was taken Friday when the temperatures reached over 70 degrees with lots of sunshine.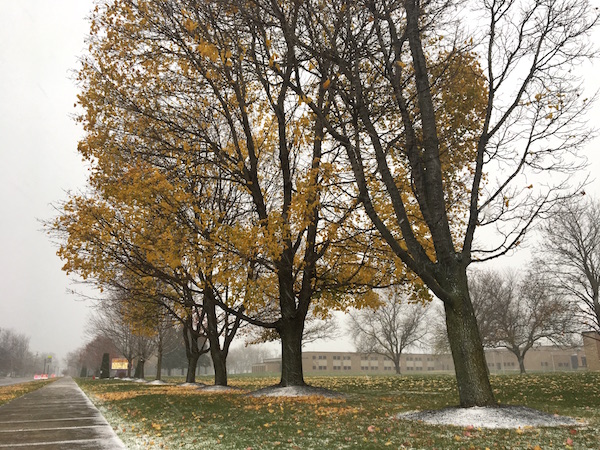 The mercury has dropped since then with the temperature down to 30 degrees at 5:30. It's also been windy, which has knocked many of the leaves from the trees. This photo was taken about 3:30 p.m. today when the snow was starting to accumulate. Albion and Orleans County could see up to 6 inches of snow by Monday evening, according to the National Weather Service in Buffalo.