Downtown Medina building, which was being taken down, has front wall collapse on sidewalk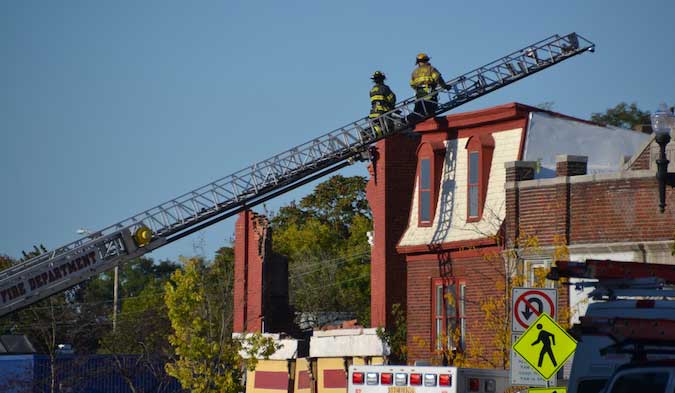 Photos by Tom Rivers
MEDINA – Medina firefighters climbed an aerial ladder to check on a building next to one that collapsed this afternoon.
The building a 331 North Main St. is being removed as part of a planned takedown. However, the front wall of that building toppled over onto the sidewalk at about 4:10 p.m.
The building wasn't leaning towards the neighboring structure, said Medina Fire Chief Tom Lupo.
"The building did what it was supposed to," he said. "It essentially collapsed onto itself and not on any other buildings."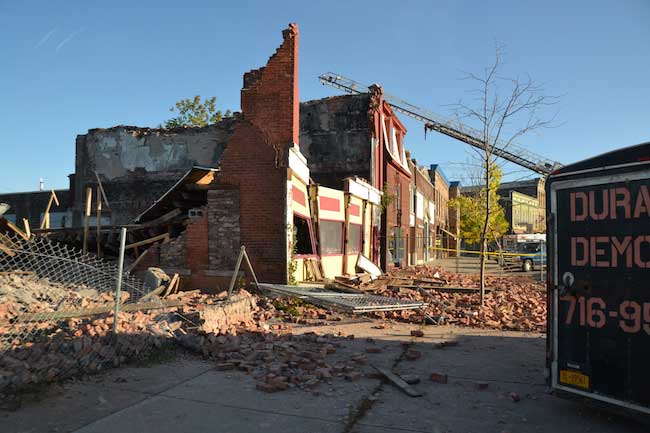 No one was injured when the wall fell over. The contractor, Durable Demoliton of Lockport, had the area fenced off.
Medina firefighters initially were concerned the owner of Durable Demolition, Ryan Plache, may have been onsite and perhaps trapped in the rubble. He was safe and had left for the day.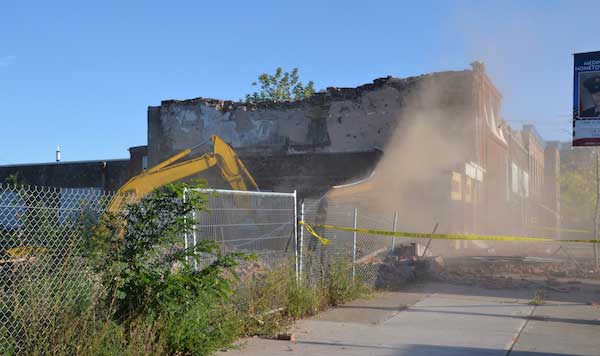 Plache returned to site at about 5 p.m. and was working to take down the other walls.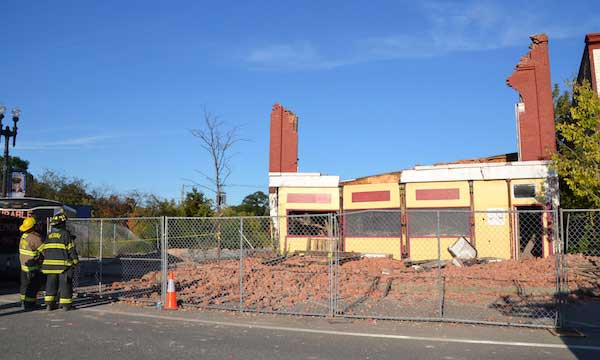 Rita Zambito owns the property, which will be cleared for parking. She and her family plan to open a party house next door.
The building being taken down follows the removal of the former Starlite Cleaners. That building was damaged in fire a more than a decade ago.
The State Department of Environmental Conservation paid to have Starlite removed in December 2016. That building was deemed by the DEC to be unsafe. It was torn down after the asbestos and other contaminants were removed.