Downtown Browsery wins window decorating contest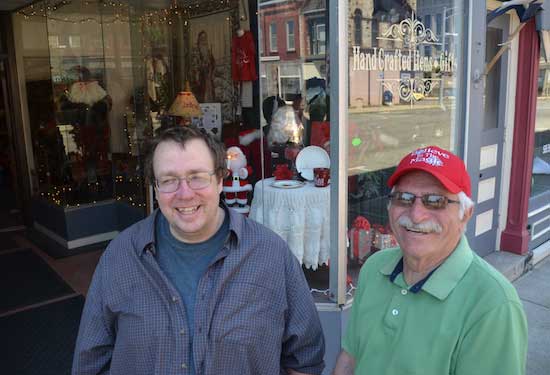 Photos by Tom Rivers
ALBION – The Downtown Browsery won the $200 prize for decorating its storefront in a Christmas and Santa theme for the Albion Strawberry Festival.
The Albion Betterment Committee sponsored the contest, and had several storefronts to pick from for the prize.
Adam Mattle (left), one of the vendors for the Browsery on East Bank Street, is pictured with Joe Gehl, one of the directors for the Betterment Committee.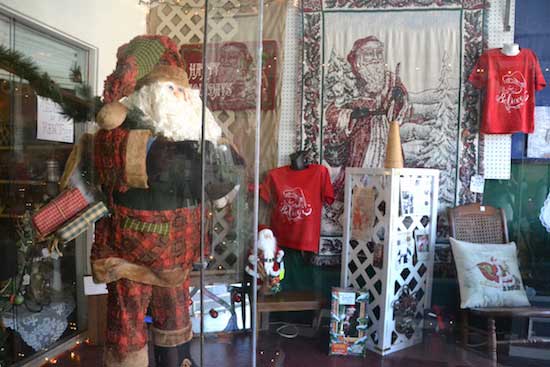 Mattle also loaned some of the items for the window display. Gehl thanked the merchants that decorated their windows for the festival held on Friday and Saturday.
Gehl also praised the Village of Albion's Department of Public Works for putting on the Christmas banners on Main Street and in the downtown for the festival.