DOT workers in Albion mourn loss of coworker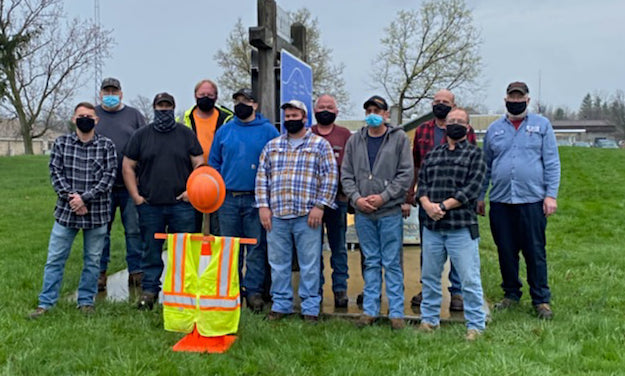 Photos courtesy of CSEA Western Region 6
ALBION – The State Department of Transportation team in Albion are pictured with a memorial they made outside the DOT office on Route 31 in Albion.
The memorial is in honor of Thomas Butler, 43, of Oakfield, who was a highway maintenance supervisor with the DOT. He was killed in an ATV accident on Saturday in Oakfield. Butler was a CSEA member since 2006.
"CSEA Local 506 President Brian Ossont is asking the CSEA universe to keep the Butler family and friends in their thoughts and prayers at this difficult time," the union stated on its Facebook page.