DOT says Route 31 paving in Albion will start Aug. 27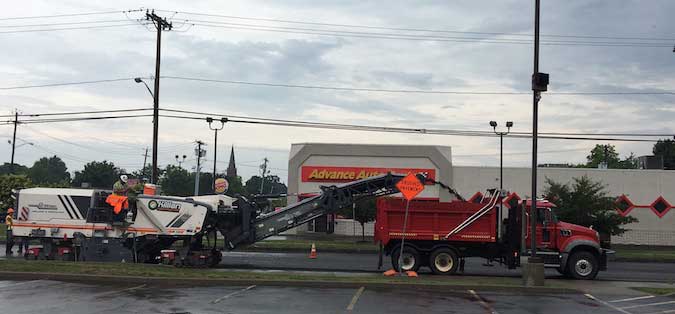 Photo by Tom Rivers: Killian Construction of Rochester uses a milling machine to remove and grind the pavement on Route 31 in Albion in this photo from Aug. 8 in front of Rite Aid and Advance Auto Parts.
Local highway departments, including the Town of Murray, then hauled away the material.
Route 31 will be repaved beginning Aug.27 by Keeler Construction, weather permitting, a spokesman for the Department of Transportation said today. Orleans Hub previously reported the repaving wouldn't occur until September.