DOT puts big sandbags by shore to help protect Parkway from erosion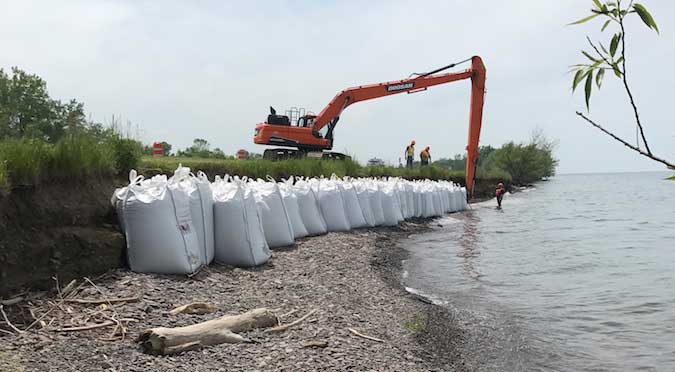 Photos courtesy of State Department of Transportation
KENDALL – The New York State Department of Transportation this week has put many bulk sandbags that are approximately 3,000 pounds each at two locations in Orleans County. The sandbags will help protect the Lake Ontario State Parkway from erosion.
The high water levels in Lake Ontario are chewing away some of the shoreline along the lake.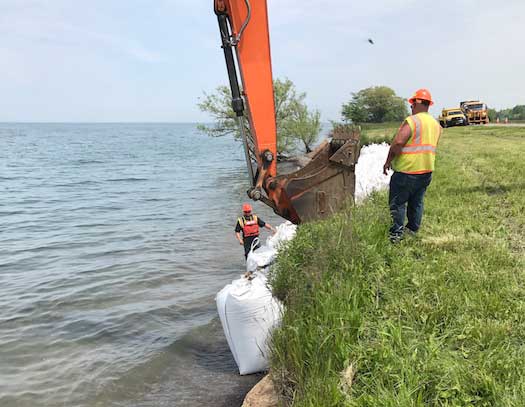 The DOT worked at a section in both Kendall and Carlton, placing the sandbags by using an excavator.
The Carlton location is in the area of Reference Marker 1055, just east of the Lake Shore Drive exit. The Kendall location is Reference Marker 1091, about 1 ¼ mile West of Route 237.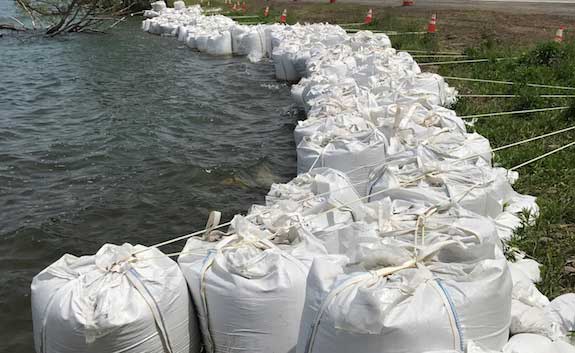 The larger bulk bags were tied to guiderail posts that were driven into the soil.