DOT out filling numerous potholes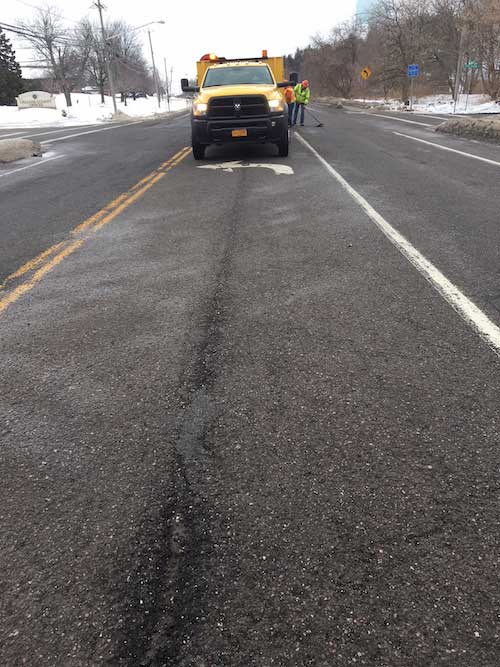 Photo by Tom Rivers
ALBION – The state Department of Transportation has a crew out today filling potholes on Route 31 in Albion.
The bitter cold took a toll on the local roads, leaving many cracks and crater-like potholes.
The DOT used cold patch to fill many of the potholes on Route 31 today.