DOT discusses $2.65 million bridge replacement on 104 in Ridgeway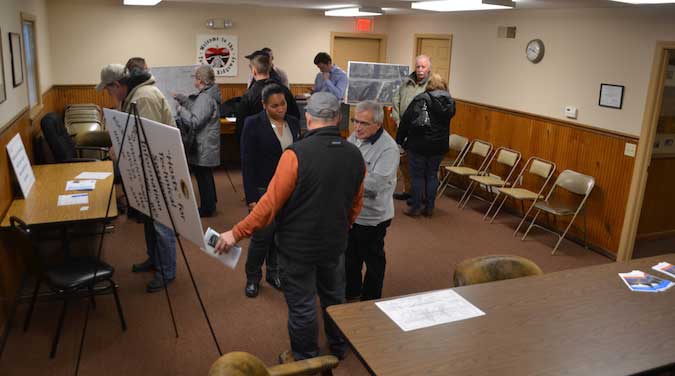 Photos by Tom Rivers
RIDGEWAY – The state Department of Transportation met with local residents and Ridgeway town officials during a meeting from 3 to 5 p.m. today at the Ridgeway Town Hall.
The DOT in 2021 is planning to replace a bridge on Route 104. The $2.65 million project is 80 percent funded by the federal government with the state paying the other 20 percent.
The new bridge will replace one from 1954, which is 65 years old. The new bridge is a single span multi-girder bridge featuring two 12-foot-wide travel lanes and two 6-foot-wide shoulders. New approaches will also be constructed as part of the project. The new bridge is expected to last at least 75 years.
Culvert Road, just to the east of the bridge, and Oak Orchard River Road at the west, will remain open to traffic. However, larger trucks will need to use a detour on Route 63, Route 31 and Route 98.
Construction is expected to start in spring 2021 and take about six months with the project being complete by Labor Day that year, DOT officials said.
The DOT has a public comment period open until Jan. 9, 2020. Comments should be sent to Joel Shepard, project design engineer, at joel.shepard@dot.ny.gov.