Dollar General to close in Albion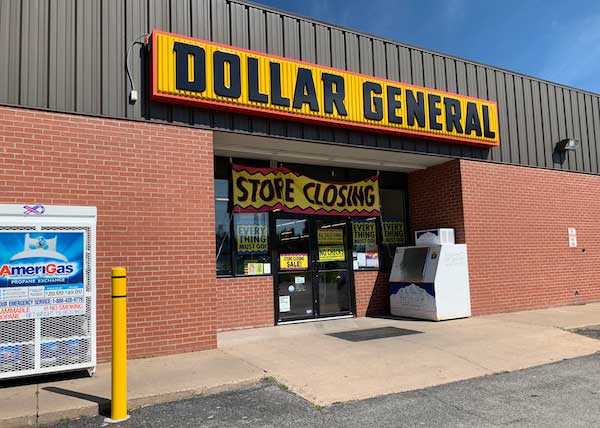 Photo by Tom Rivers
ALBION – Dollar General is closing its store in Albion at 449 West Ave. Employees said the store needs to be out of the building by Oct. 14.
The building is for sale for $219,000, and is listed by Hanna Commercial Real Estate in Buffalo.
Dollar General has four other stores in Orleans County: Route 18 in Kendall, Route 31 in Holley, Maple Ridge Road in Medina and Ridge Road in Medina (just south of Lyndonville).
Dollar General and Zaremba Development proposed a store in Gaines on Route 104 across from a cobblestone schoolhouse built in 1849. The school and two other cobblestone buildings in Gaines are part of a National Historic Landmark. That Dollar General has been opposed by the State Historic Preservation Office, many local historians and the Cobblestone Museum.
Gaines town officials say they haven't heard from the developer in several months about the project.
The Albion store has faced stiff competition with Walmart down the road, as well as the Dollar Tree and Family Dollar, both close by.