Dollar General opens on Main Street in Lyndonville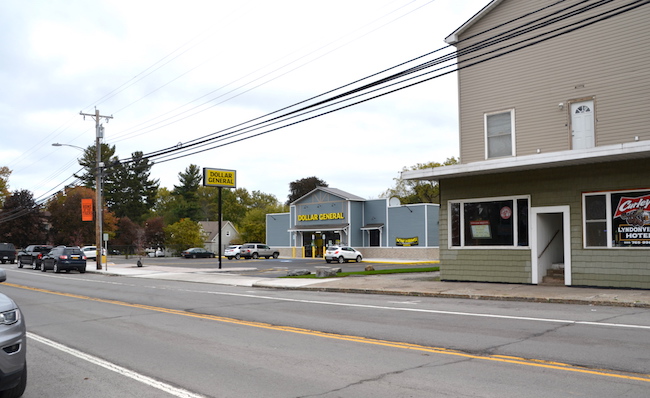 Photos by Tom Rivers
LYNDONVILLE – A new Dollar General has opened on Main Street in Lyndonville. The store opened on Wednesday from 4 to 6 p.m. and had about 50 customers, an employee said.
Today the store opened at 7 a.m. and will close at 10 p.m. Those will be the normal hours of business. The store has nine employees.
The store is in the spot of the former Crosby-Whipple building, which was demolished and removed at 30 North Main St. to make way for the new Dollar General.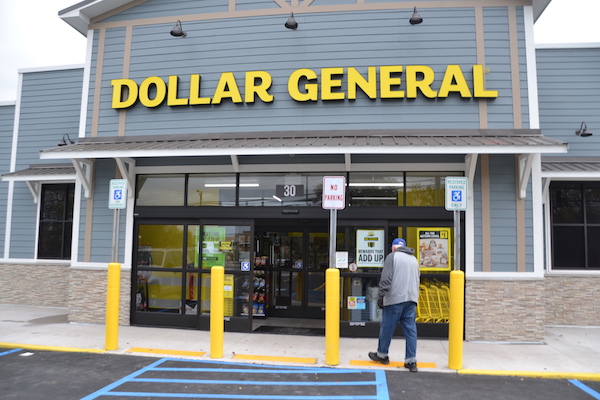 Harold Scribner walks into the store today. Scribner said the building is "beautiful" and the store is a welcome addition to the community, especially in the winter when people don't want to travel too far.
"It's in town and it's a store the people can use," he said. "The Lyndonville people will enjoy it and so will the people at the lake."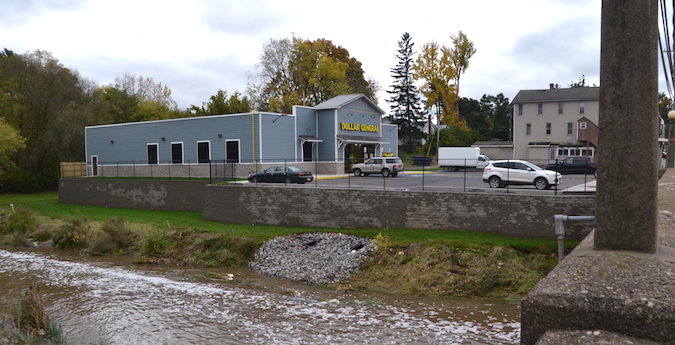 The new 7,600-square-foot store is next to Johnson Creek. The project includes a retaining wall next to the waterway. There are also 29 parking spaces.