Dog stuck in empty canal and then spillway rescued in Medina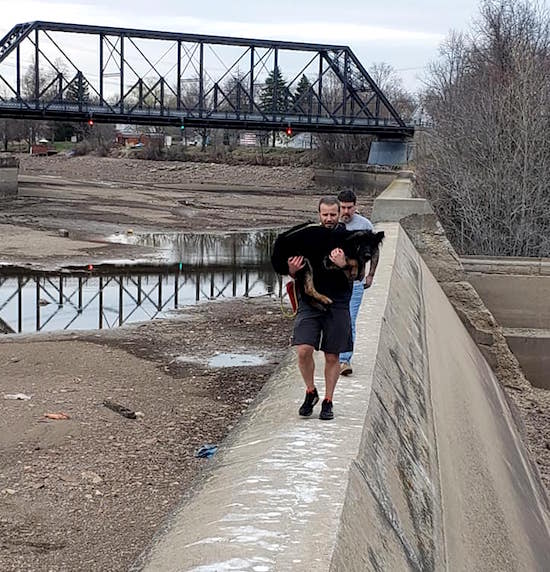 Photos courtesy of Tim Elliott
MEDINA – Doug Herbert, a callman with the Medina Fire Department, carries a dog that was stuck in the drained Erie Canal on Monday evening.
Herbert was out for a jog when he saw the dog in the canal. Some bystanders tried to help the dog, but it got spooked and ran into the spillway near State Street Park and behind Medina Lumber and Hardware.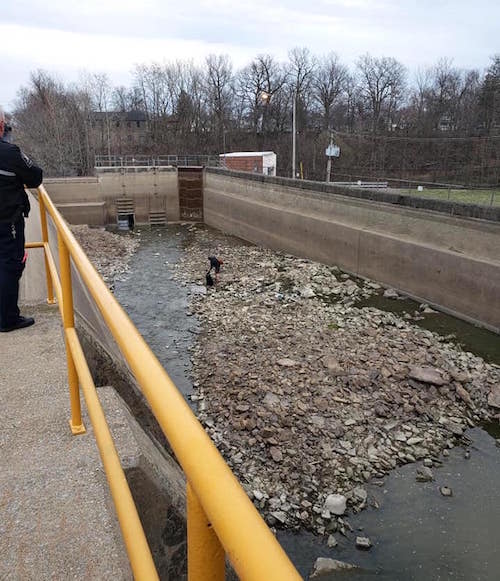 A canal employee was called and he gave access to Herbert to get the dog in the spillway.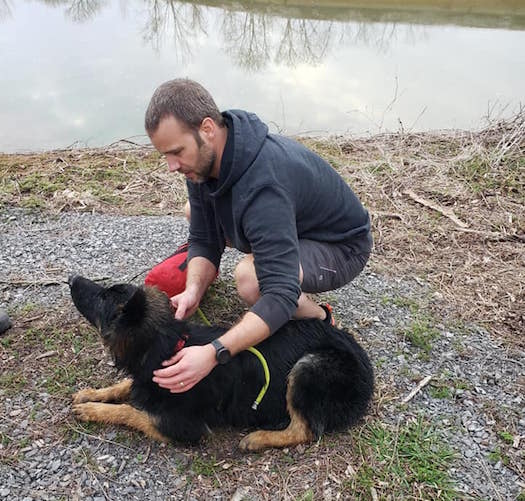 The dog was doing fine after getting back on high ground.
Michael Emery, the owner of the dog named Ripley, wrote on the Orleans Hub Facebook page that he is "incredibly thankful for all those involved in helping her." Ripley somehow escaped from the front yard, which is fenced in. She never did that before, Emery said. Once home, the dog was given a much-needed bath.