Display recognizes 200 acts of kindness at Kendall Elementary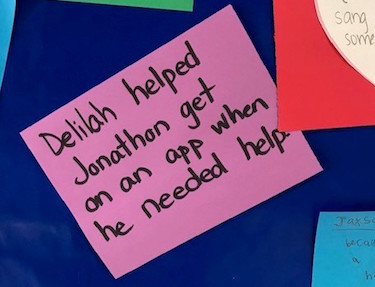 KENDALL – During the month of February, Honor Society members at Kendall Elementary School organized and implemented a Kindness Campaign.
The theme was "Throw Kindness Like Confetti" and about 200 acts of kindness were recognized on the display.
Students, faculty, staff and administrators were encouraged to look for acts of kindness. When one was spotted, a description of the act and participants were written on colored paper.
Those colored pieces of paper became the kindness confetti and were hung on the display.
The display is outside the cafeteria covering a portion of the wall. Honor Society members also created signs to hang around the school to remind students of ways to be kind.