Display in Elba honors the late owner of former Stumblin' Inn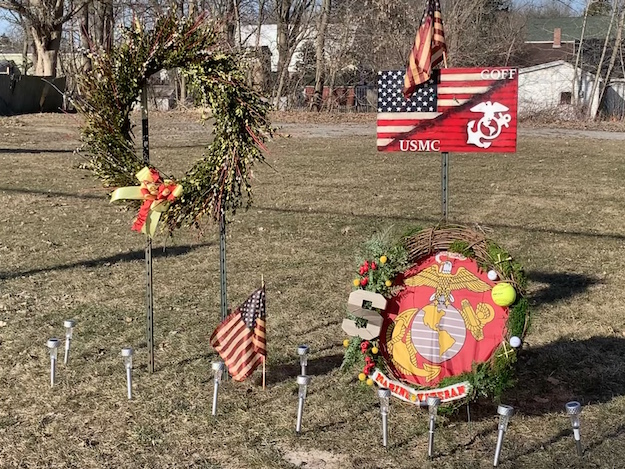 Photo by Tom Rivers
ELBA – The Elba community lost a well-known and respected community member with the death of Stephen Robert Goff, "Stork". He passed away on March 9 at age 64.
Goff served as Elba's mayor and was the owner of the Stumblin' Inn, a landmark on Route 98 that burned down on July 8, 2018. That site was a popular hangout, and Goff enjoyed welcoming many live bands over the years who played at the venue.
The memorial display pictured above is at the site of the former Stumblin' Inn.
Mr. Goff served in the United States Marine Corps from 1975-1979, earning a Rifle Marksman Badge and a Good Conduct Medal.
Goff's funeral service was on March 15. He will be laid to rest at Mount Albion Cemetery.