Despite some rain the band played on at Marine Park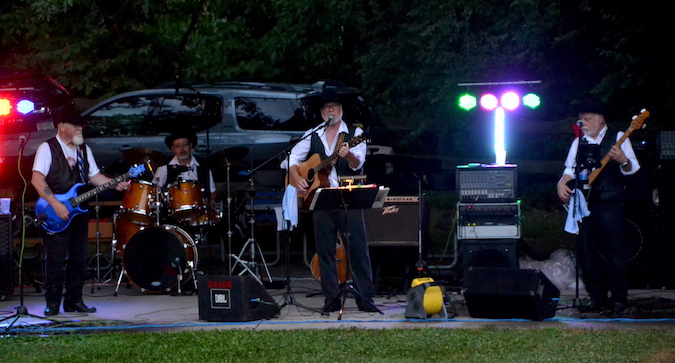 Photos by Tom Rivers
POINT BREEZE – The Brick Band performs on Tuesday evening during a concert at the Orleans County Marine Park.
The band includes, from left: Dale Moor on lead guitar, Don Smith on drums, Ryan Klatt as lead singer and on guitar, and Steve Kennan on bass guitar.
Despite some heavy rains early in the concert around 5:30, about 100 people still attended the event which went until about 8:15 p.m. The Brick Band's July concert had to be rescheduled due to rain. There was another washout last month and that concert by The Who Dats will be made up on Tuesday, Aug. 17, to close out the summer concert series at the Marine Park.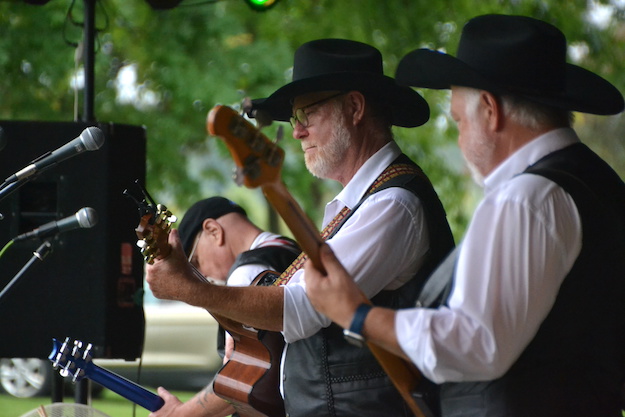 Ryan Klatt and the Brick Band perform "The Chair" by George Strait. The performed a number of well-known country songs.
The group is happy to be back performing at local festivals and concert series after Covid-19 restrictions wiped out most of last year's schedule.
Dale Moor, the lead guitarist from Batavia, said the Brick Band was mostly limited to playing at campgrounds in 2020.
"There weren't any festivals last year," he said.
Tuesday's concert crowd, despite smaller than usual, was energetic and danced to many of the songs.
"It's good when you have a crowd like this," Moor said.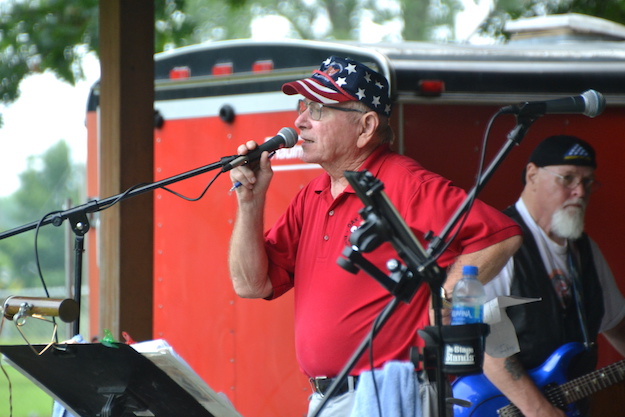 Frank Panczyszyn of the Oak Orchard Neighborhood Association thanks the crowd for coming out for the concert despite the soggy conditions. The concerts typically draw about 400 people on Tuesday evenings.