Deputy warns students about dangers of distracted driving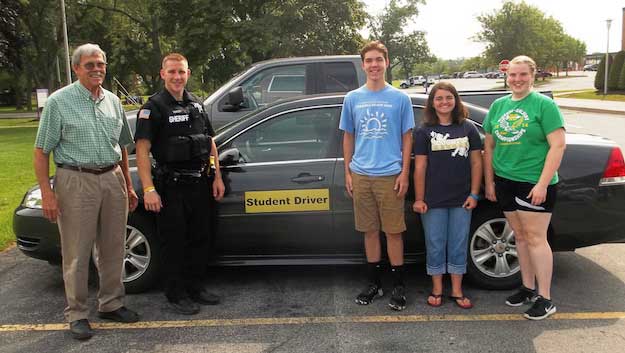 Provided photo from Orleans County Sheriff's Office
ALBION – Deputy Torry Tooley of the Orleans County Sheriff's Office last Thursday spoke to 25 students in George Lonnen's driver's education class about distracted driving.
Tooley focused on talking and texting on cell phones while operating a motor vehicle. The students were enrolled in the driver's education program in Albion.
Motor vehicle crashes are the leading cause of death for teens in the United States. The younger, inexperienced drivers under 20 years old have the highest proportion of distraction-related fatal crashes, Sheriff Randy Bower said.
The Orleans County Sheriff's Office is attempting to increase public awareness about the dangers associated with distracted driving.