Dense fog blankets Orleans, lakeshore counties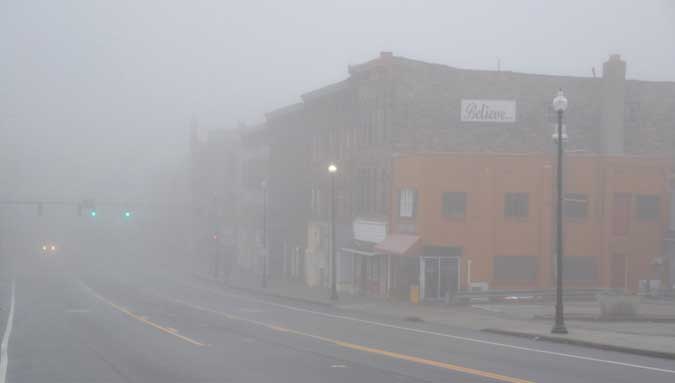 Photos by Tom Rivers
ALBION – Dense fog has descended on Orleans County and the region this morning. This photo shows downtown Albion at about 9 a.m.
The National Weather Service said the dense fog will lower visibility to below a quarter mile in some locations. Visibility varies considerably, with the most dense fog expected near the Lake Ontario shoreline in Niagara, Orleans, Monroe and Wayne counties. Motorists should slow down and be prepared for rapid changes in visibility, the Weather Service said.
Visibilities should improve some mid to late morning, but fog still may persist along the immediate shorelines of Lake Ontario into this afternoon, the Weather Service said.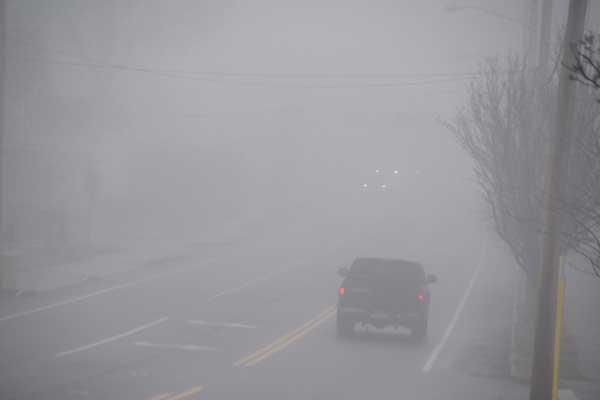 Visibility has been reduced due to the thick fog. This shows Main Street in Albion looking south from near the Park Street intersection.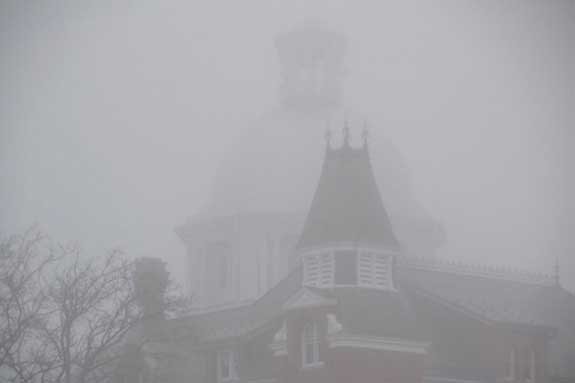 The Orleans County Clerks' Building and the County Courthouse are pictured in the morning fog.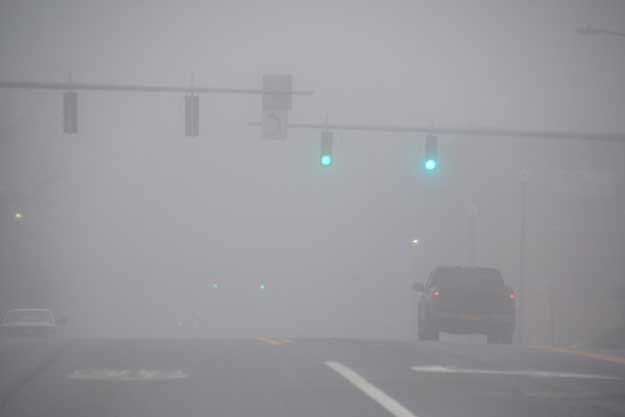 Traffic makes its way down Main Street in Albion.