Dense fog blankets area this morning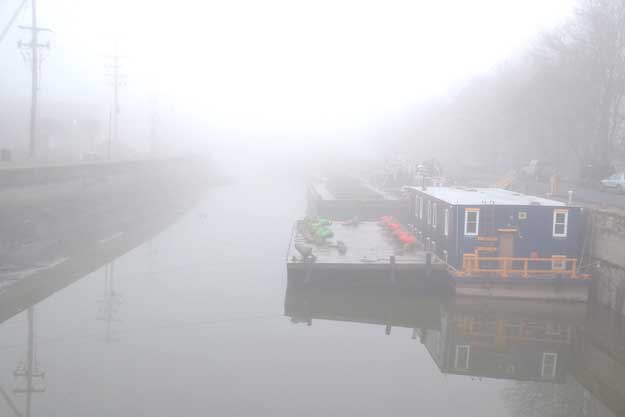 Photos by Tom Rivers
ALBION – The area woke up this morning to dense fog. It was hard to see down the street. This photo shows the canal boats between the lift bridges in Albion. This photo was taken from the Ingersoll Street bridge, looking west towards Main Street.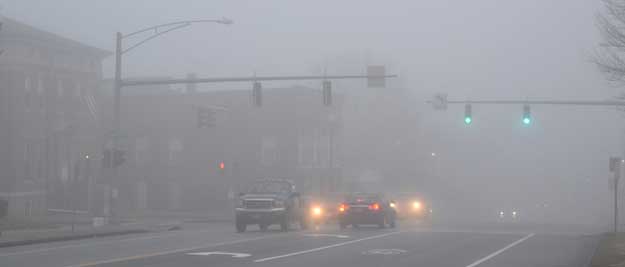 Motorists needed their headlights this morning on Main Street in Albion. The National Weather Service in Buffalo issued this statement: "Patchy fog can be found over sections of Niagara and Orleans counties this morning. The fog may be locally dense. Travelers should be aware of varying visibility during the morning commute."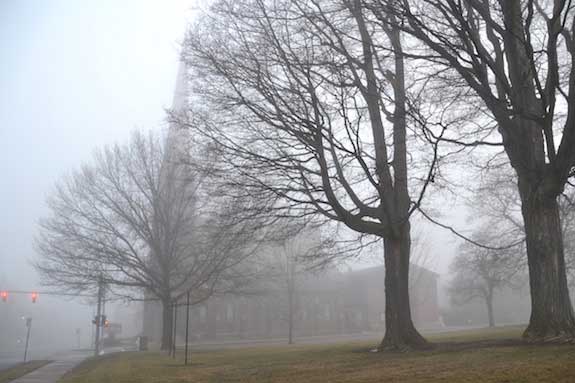 Trees are pictured on the Courthouse lawn with the First Presbyterian Church in back. Today is forecast for a high of 61.