Deluge causes flooding; severe thunderstorm watch in effect until 10 p.m.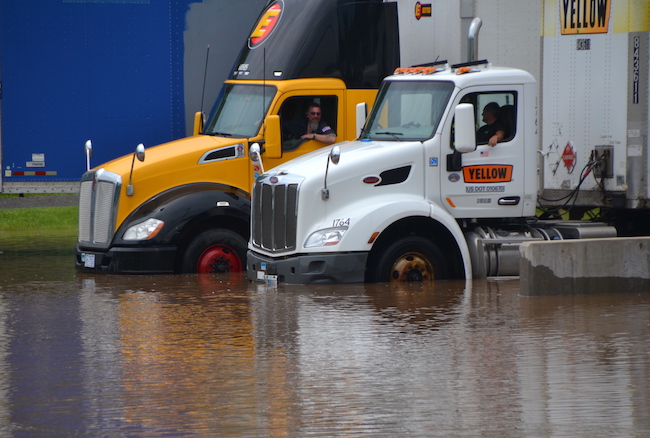 Photos by Tom Rivers
ALBION – These truck drivers stay in their vehicles at Saint-Gobain ADFORS in Albion after the parking and loading area for trucks was flooded this afternoon. A big thunderstorm hit the area and flooded yards and some local roadways.
The area – Western New York, Southern Tier and Central New York – remains until a severe thunderstorm watch until 10 p.m.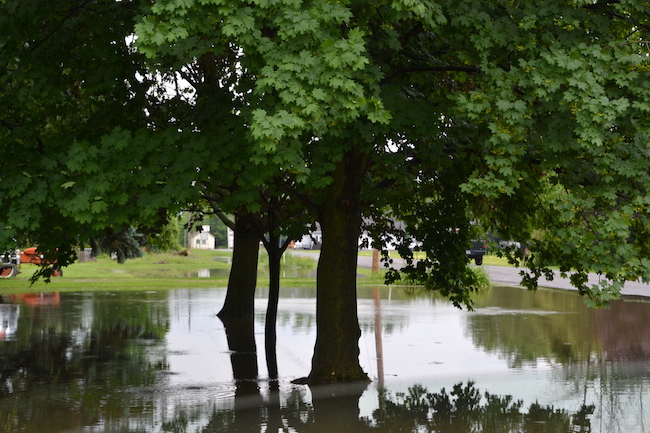 This front yard along Allen Road near Clinton Street in Albion was inundated with water at about 1:30 p.m. today.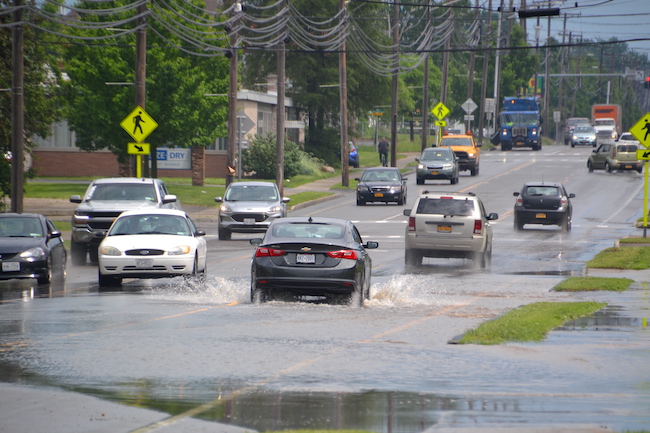 Part of Route 31 near West Academy Street was flooded at about 1:30 p.m., causing traffic to slow down.