Delano Steele kicks off Yates library summer concert series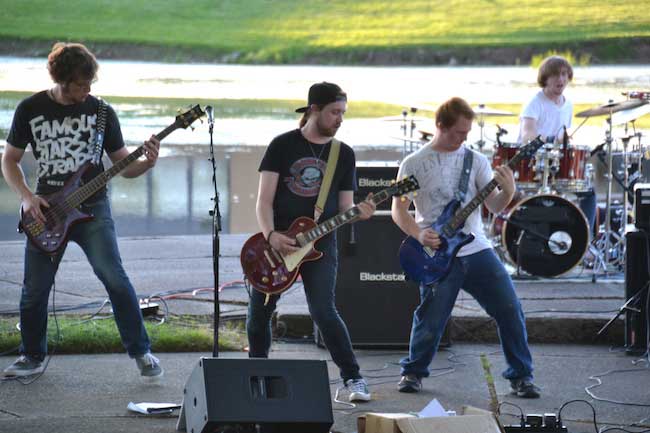 Photos by Tom Rivers
LYNDONVILLE – The rock band Delano Steele performed this evening at Veterans Park in Lyndonville to start the Yates Community Library's concert series.
The band members include, from left: Kyle Worgo on bass guitar and lead vocals, Dylan DeSmit on lead guitar and lead vocals, Ross Burgess on lead guitar, and Alex DeSmit on drums.
(The Barker Community Band was supposed to start the series a week but the concert was cancelled due to rain. The Barker group has been rescheduled for July 24.)
The library has seven concerts scheduled at Veterans Park. The library's concert series – "More Than Just Books" – has been a summer staple in Lyndonville for about 20 years. The Genesee-Orleans Regional Arts Council provides funding for the series.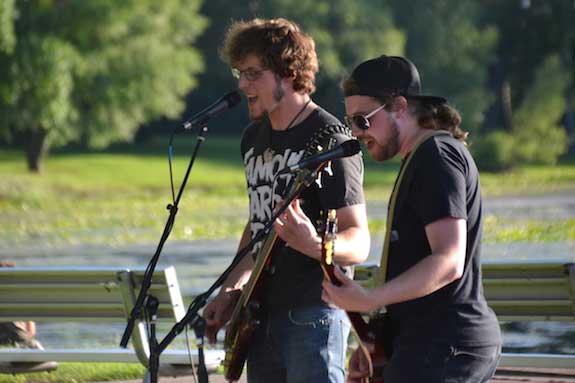 Kyle Worgo, left, and Dylan DeSmit perform the band's original song, "Alcohol and Cigarettes." Delano Steele includes musicians from Albion and Lyndonville. The band is named for a road in Barre.
Delano Steele has recorded a CD, "Shake the Ground," and is working on a second album. The band plays hard rock, metal and soft rock.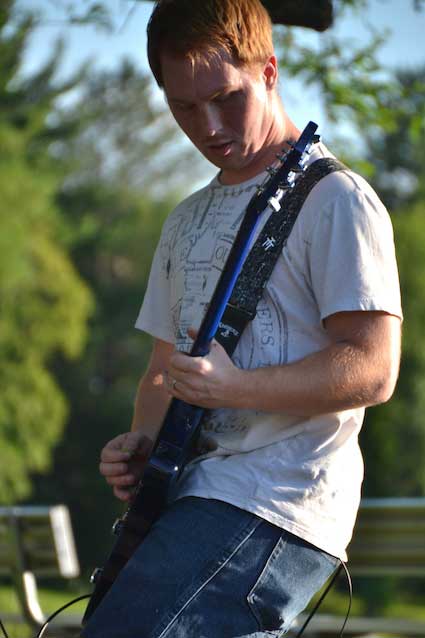 Ross Burgess plays the lead guitar.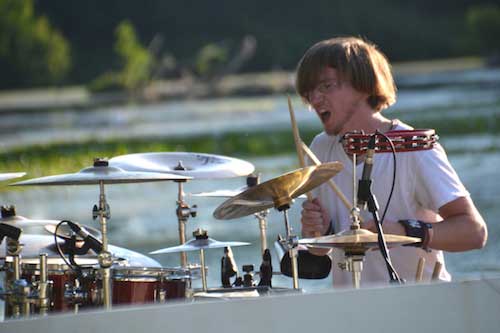 Alex DeSmit is a high-energy drummer for the band.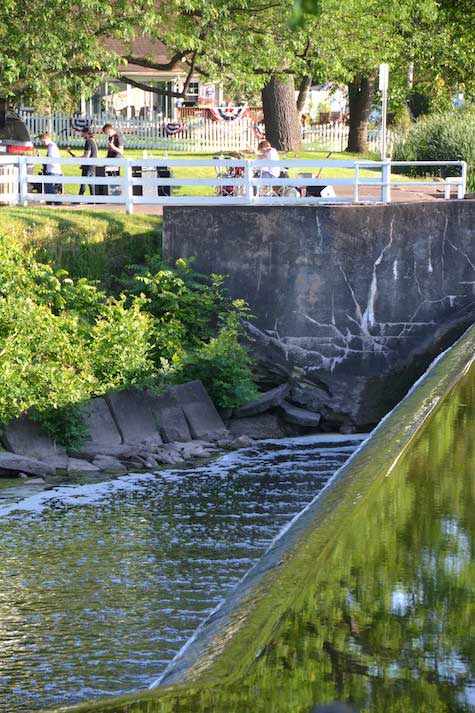 The bands all play at Veterans Park next to the waterfalls on Johnson Creek.
The concert lineup for the rest of the season includes:
• July 10 (7 p.m.) – David Stockton & Pocket Change: 30th anniversary of this versatile group.
• July 17 (6:30 p.m.) – Old Hippies: Bill and Kay McDonald take the audience back in time.
• July 24: (7 p.m.) – Barker Community Band, playing marches, show tunes, Armed Forces Salute.
• July 31 (6:30 p.m.) – The C.D.R. Trio, playing Blues & Rock.
• Aug. 14 (6:30 p.m.) – Blue Sky, playing contemporary country.
• Aug. 28 (6 p.m.) – Dounya, featuring the Huzair family