Dedicated soccer fans shrug off rain during Kendall tournament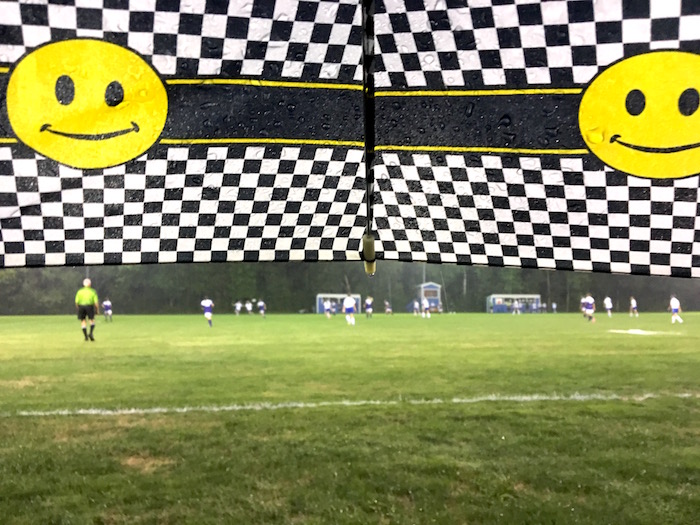 Photos by Tom Rivers
KENDALL – It was raining hard during Thursday night's girls soccer game in Kendall. That downpour didn't stop fans from Albion and Kendall. They were lined up, many with umbrellas, shouting encouragement to the players.
(Albion was behind in the game, 2-1, but came back to win, 3-2.)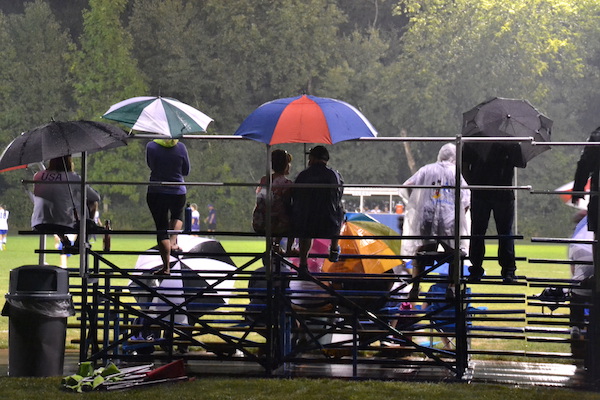 The Kendall tournament has become a September tradition. The action continues on Saturday.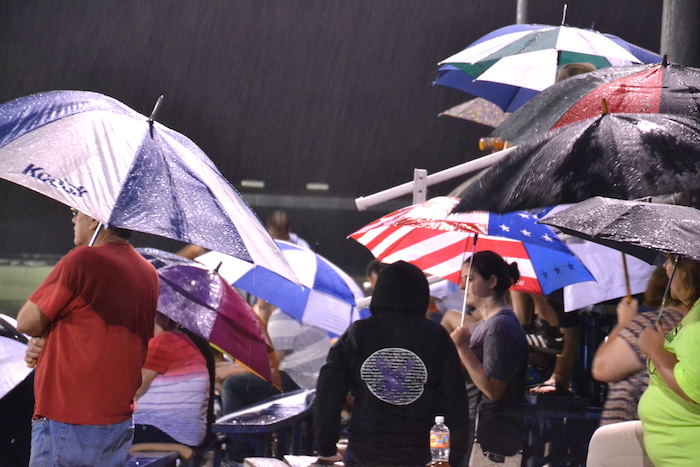 A good-sized crowd turned out for the game, which was a close battle under the lights at Kendall.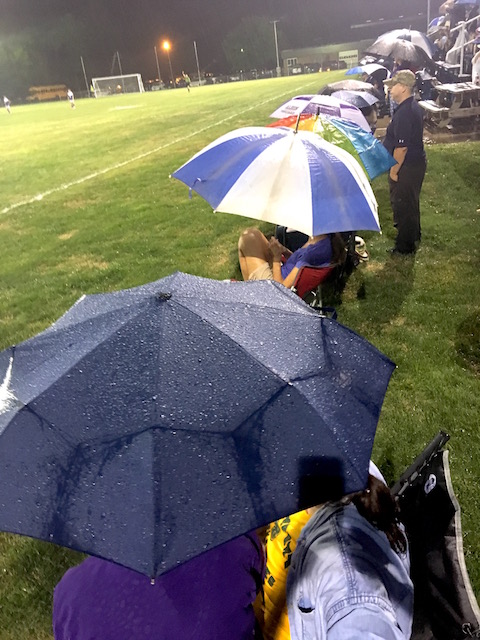 Scott Mann from Albion, right, was fine watching the game without an umbrella.
Today is forecast for a high of 82 with patchy fog, followed by a high of 85 on Saturday and 72 on Sunday. The National Weather Service says scattered to numerous thunderstorms are expected Saturday and into Saturday night for Western and Central New York, including Orleans County.
"There is a marginal risk for severe thunderstorms," the Weather Service stated. "The greatest threat from these thunderstorms will be damaging winds."
(Editor's note: Since the Orleans Hub switched to a new platform for posting stories on Aug. 23, some readers have said they aren't seeing new sports stories or obituaries. Readers need to clear those pages from their favorites on their computer or their bookmarks on their phone, and re-install them from the main page of the Orleans Hub. Then go directly to sports or obits to get the latest posts.)