Day starts cold and warms up with sunshine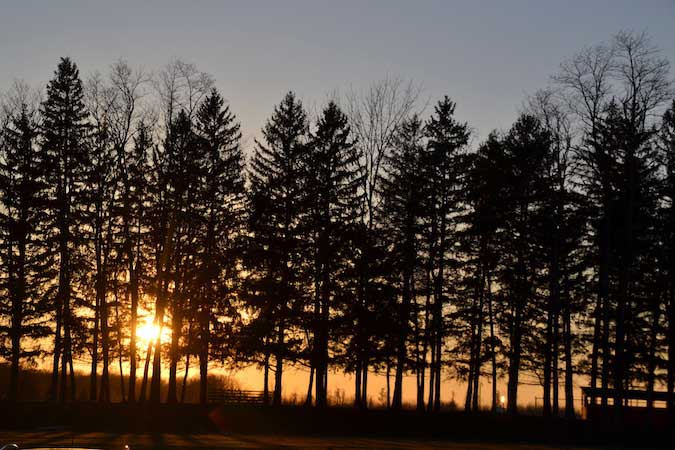 Photo by Tom Rivers
LYNDOVILLE – The row of trees by the soccer field in Lyndonville is pictured at sunset on Wednesday.
Today starts out cold. (It is 16 degrees at 7 a.m.) It will warm up to 37 with sunshine. Friday will reach 53 with a quarter to half inch of rain, according to the National Weather Service in Buffalo.
For the weekend in Orleans County, Saturday will have a high of 41 with an 80 percent chance of rain, with a quarter and half of an inch possible. Sunday includes a high near 46 with rain likely.