Day of the Dead is lively celebration at YMCA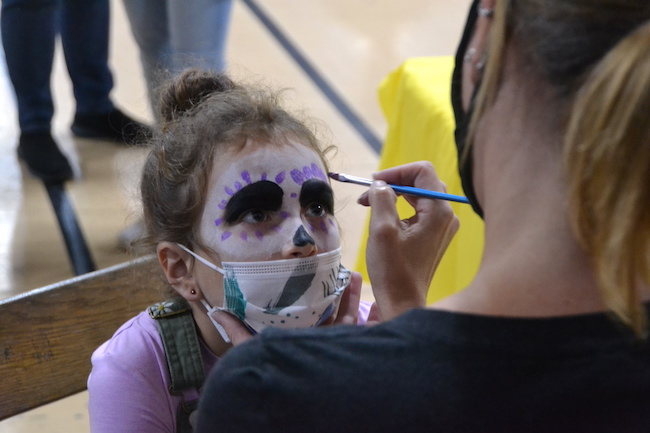 Photos by Tom Rivers
MEDINA – Erin Allis, 8, of Medina gets her face painted today at the Orleans County YMCA as part of the fourth annual Mexican Día de los Muertos celebration or the Day of the Dead.
The Genesee-Orleans Regional Arts Council, Mariachi de Oro Restaurant and the YMCA,  organized the event that remembers ancestors, and included free activities with Mexican crafts, face painting, dance and drama performance, sand painting and ofrenda displays, and special food tastings.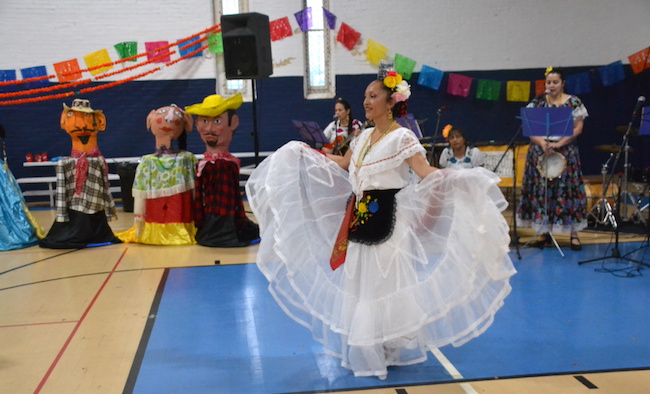 The celebration included Mexican dance, music and dramatic performances by Alma de México, a group from Rochester led by Karla Alcalá.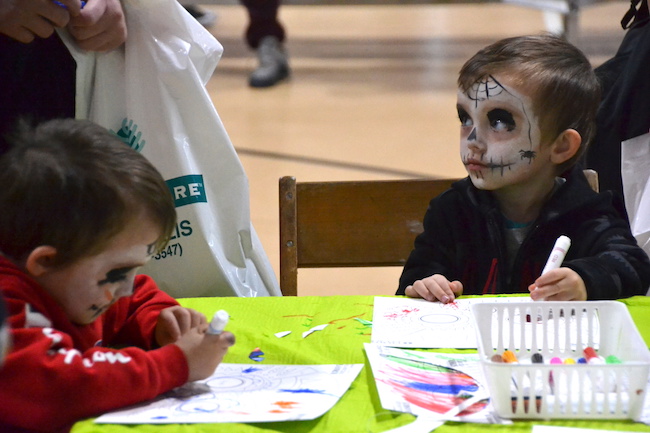 Twin brothers Lucas, right, and Chase Livingston, 3, of Medina make colorful masks. They also had their faces painted. Mexican celebrations of the holiday often include animated skeletons and colorfully decorated skulls (calaveras), which emphasize life's continuing vibrancy in the midst of mortality.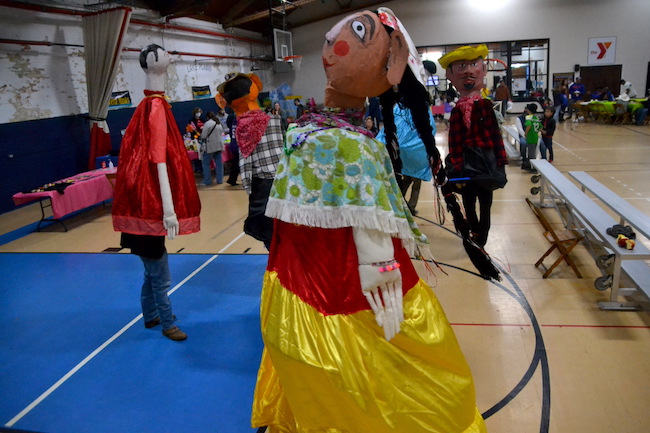 People dance inside these puppets were more than 10 feet tall. The street puppets were created by artist, Antonio Cruz Zavaleta.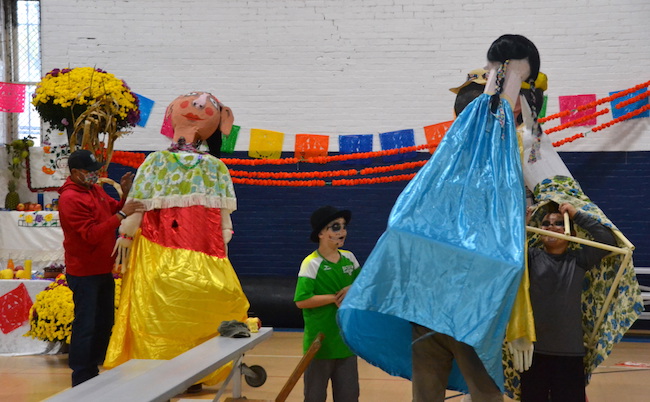 Some helpers make sure the puppets are ready for the dance.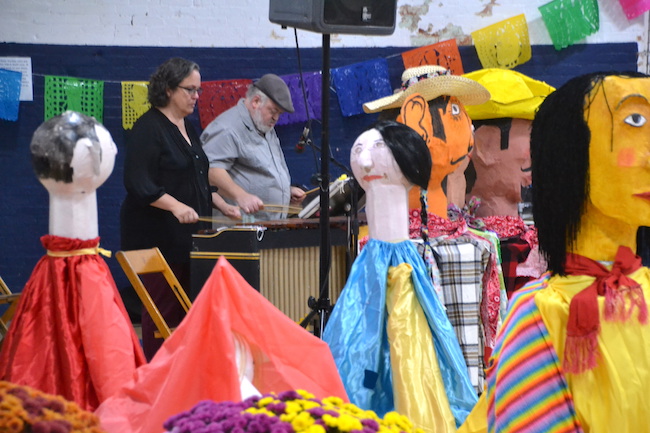 Live music was provided by La Marimba, a marimba band from Buffalo, led by Tiffany Nicely.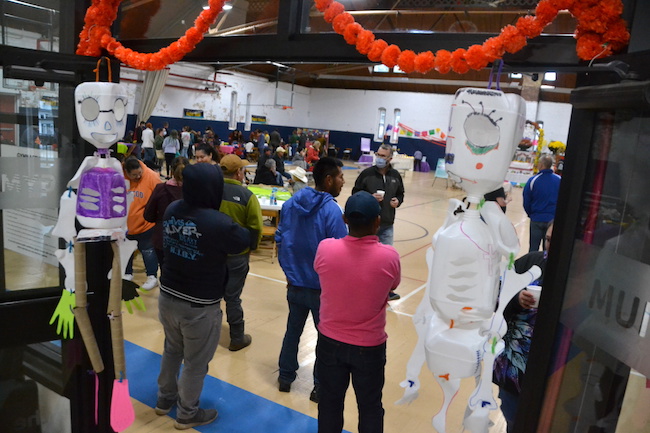 The gymnasium at the Y was transformed into a celebration of the Day of the Dead.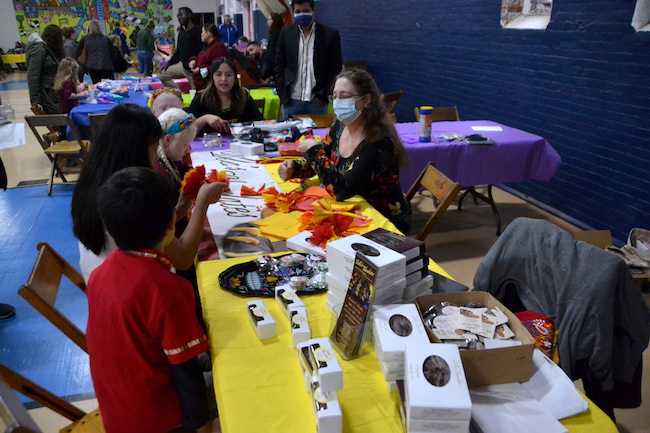 Sue Fuller of Della's Chocolates led a paper flower-making activity.