Day of the Dead is celebrated in downtown Medina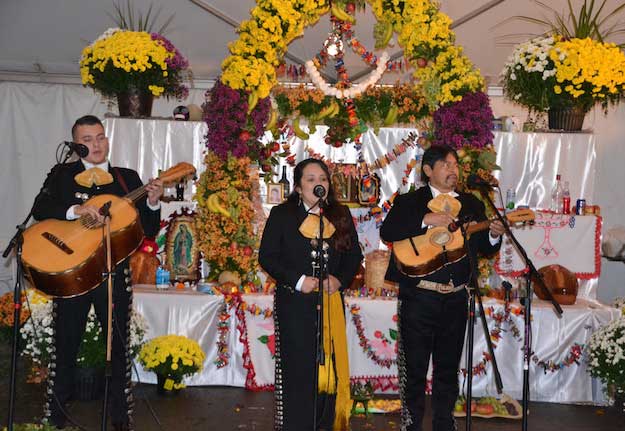 Photos by Tom Rivers
MEDINA – Zelaya, a mariachi band, performs during a "Day of the Dead" celebration in downtown Medina today. They are performing under a big tent that was set up in the parking lot on West Center Street across from the Post Office.
Día de los Muertos (Day of the Dead) is a popular Mexican holiday. Today's celebration was led by the Mariachi de Oro Restaurant, the Medina Business Association, GO ART! and the New York State Council on the Arts.
The band is performing in front of an ofrenda, an altar that is intended to welcome returning souls and features candles, wild marigolds, incense, photographs, mementos and loved ones' favorite foods like fruit, tortillas, tamales, chocolate and bread.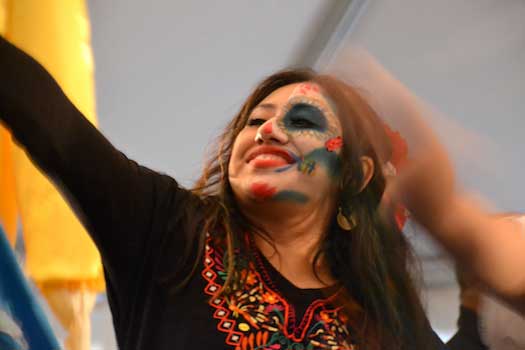 One of the dancers has her face painted. The Day of the Dead Celebration is a time of joyful remembrance of deceased loved ones, filled with an array of colors, scents, sounds and stories. Centered around the Christian observance of All Saints and All Souls Days on November 1 and 2, the celebration includes images and ideas about the roles of ancestors in our lives, that trace back to Mexico's indigenous peoples.
Traditionally, people believe that this is the one time of the year when souls can return to earth for a day and commune with their families and friends.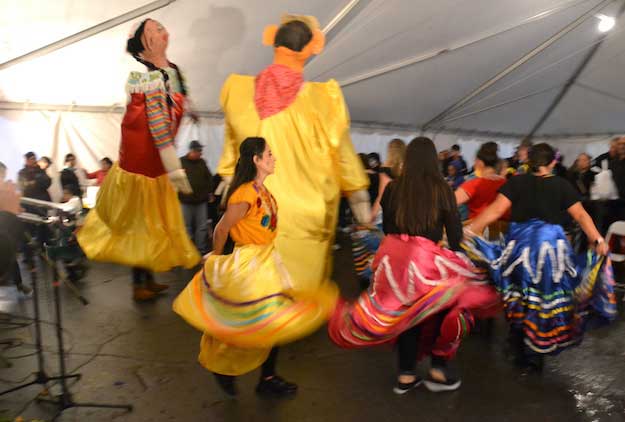 Dancers perform near two large puppets. If the weather had been better, the puppets would have lead a processional on Main Street to draw people to the celebration.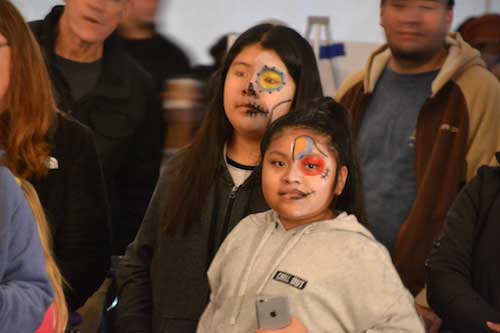 The event was a chance to learn about and enjoy the Mexican holiday. There were activities from 3 to 8 p.m. with crafts, face painting and food tastings at businesses on Main Street from 3 to 5:30 p.m., followed by a celebration from 6 to 8 p.m. one block away on West Center Street.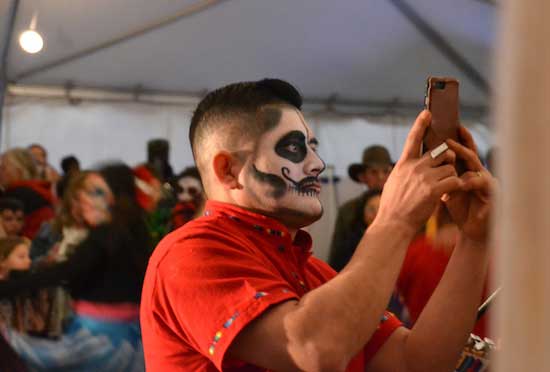 Leonel Rosario, chef and co-owner of Mariachi de Oro Restaurant, takes a photo of the ofrenda he created for the event. Several of his family members were part of the occasion, dancing and preparing food for the community.
Rosario was happy to see so many downtown businesses join in the celebration.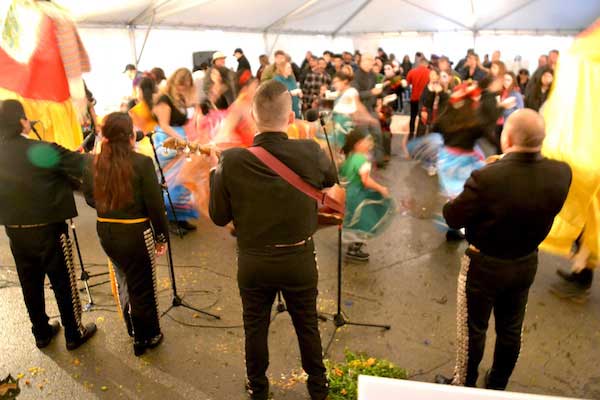 The mariachi band plays for many dancing participants.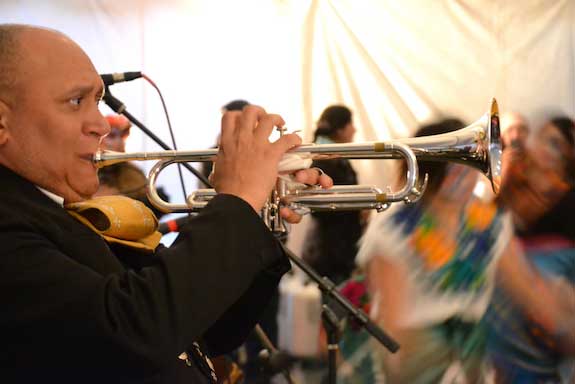 This trumpet player is a member of the band, Mariachi Zelaya.
The two puppets towered more than 10 feet. They were nimble on their feet.