Day of the Dead is a spirited celebration in Medina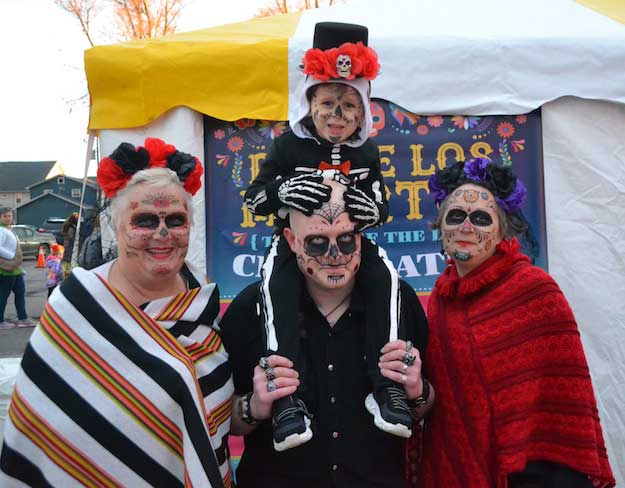 Photos by Tom Rivers
MEDINA – Crevan Ulrich, 4, of Medina is on his father Jeremy's shoulders during the Day of the Dead Celebration in Medina on Friday evening. Crevan is joined by his grandmother, Cindy Tracey of Sanborn, and mother, Kate Tracey.
The Genesee-Orleans Regional Arts Council, Medina Business Association, Orleans County YMCA and Mariachi De Oro worked together on the big event which was in medina's downtown in the afternoon before a parade to the YMCA at 6 p.m.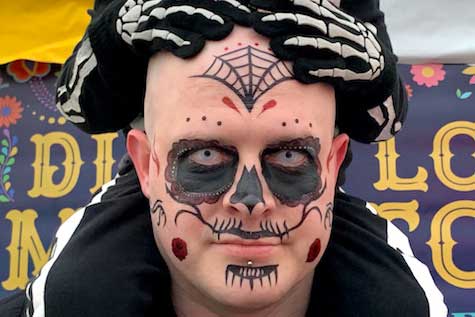 Jeremy Ulrich dressed up for the occasion, including with temporary tattoos and specialty contact lenses.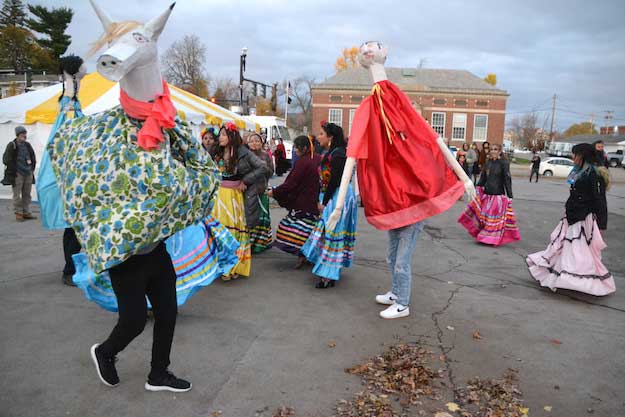 The Day of the Dead Celebration is a time of joyful remembrance of deceased loved ones, filled with an array of colors, scents, sounds and stories. Centered around the Christian observance of All Saints and All Souls Days on November 1 and 2, the celebration includes images and ideas about the roles of ancestors in our lives, that trace back to Mexico's indigenous peoples.
Traditionally, people believe that this is the one time of the year when souls can return to earth for a day and commune with their families and friends.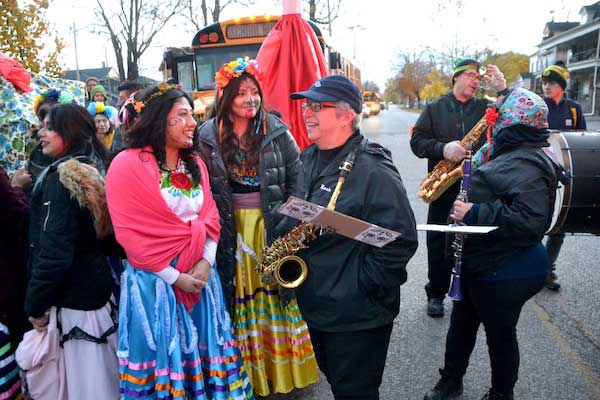 Musicians from March Time Marchers joined dancers from Mariachi Del Oro at the start of the parade on West Avenue. Then headed to Pearl Street and then to the YMCA.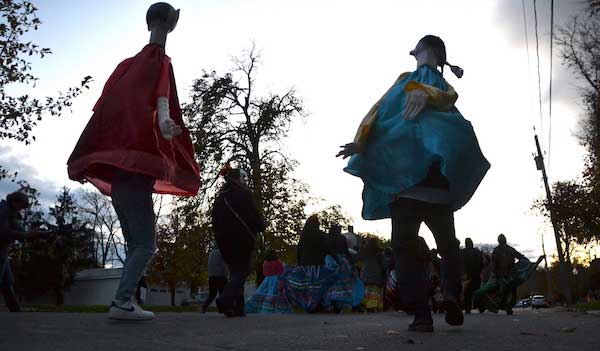 The two puppets towered more than 10 feet. They were nimble on their feet during the parade.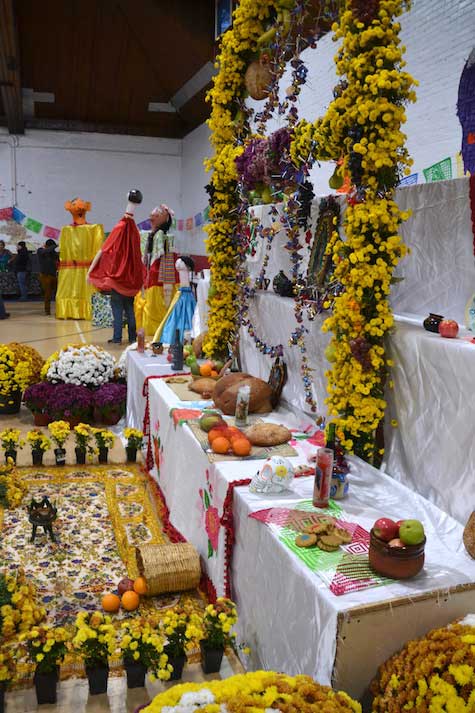 At the YMCA there was an ofrenda or home altar, which included bright aromatic marigolds, with petals forming a path to lead the souls home. Candles give welcoming lights and incense gives additional guidance and guards against unfriendly spirits. Photos, mementos and favorite foods of loved ones are placed on the altar.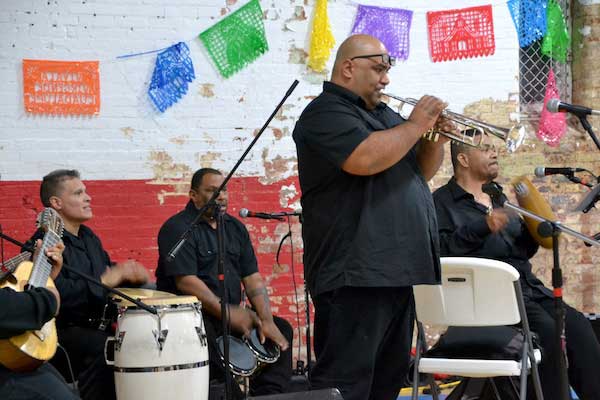 The band Conjunto Clásico performed traditional Mexican music, which had the crowd dancing.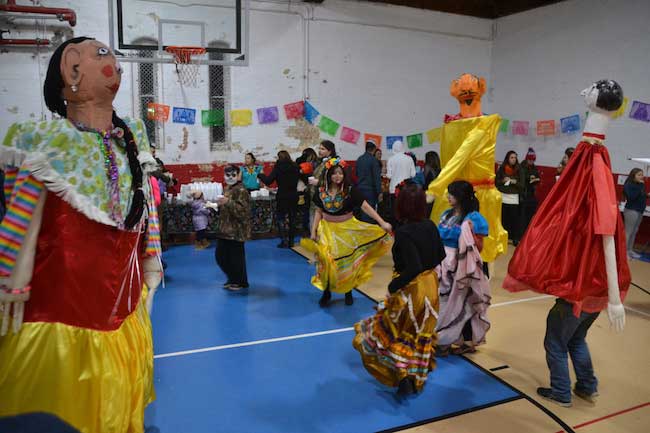 This group dances at the Y where Mexican food and beverages were available.
To see a video of the parade on West Avenue, click here.