Daring feats, rocking bands at Steampunk Festival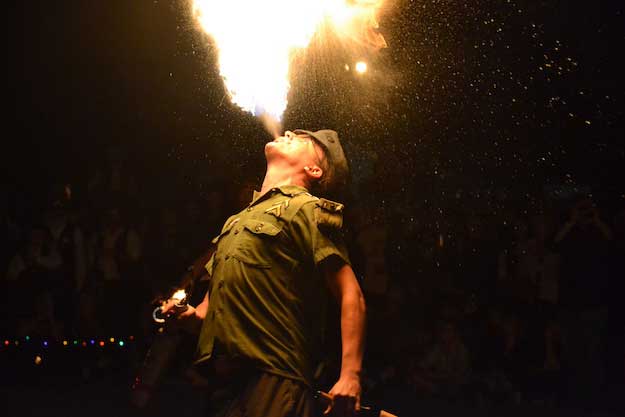 Photos by Tom Rivers
KNOWLESVILLE – Potter Dee of the Buffalo-based Pyromancy blows fire during one of the stunts performed by the group on Saturday night during the Steampunk Festival, which was held at the Orleans County 4-H Fairgrounds for the first time.
Leonard Oakes Estate Winery in Medina puts on the event. It had been the winery since 2011 but had maxed out the space at that site on Ridge Road.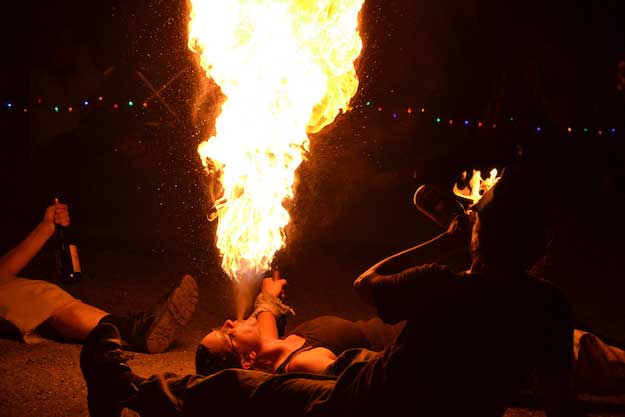 Fuego, a member of Pyromancy, breathes fire in a routine with two other team members.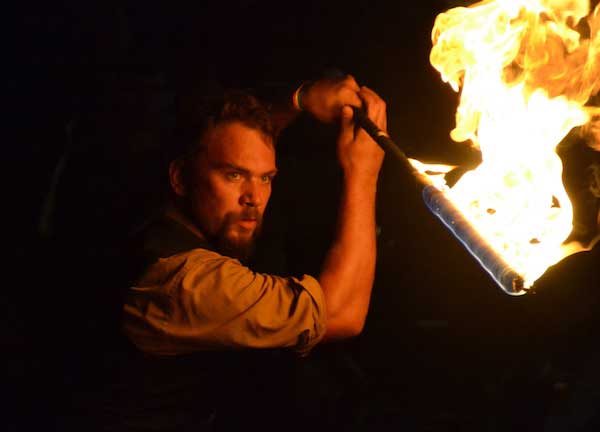 Casey Williams of Pyromancy performs for a big crowd at the fairgrounds. He is getting ready for a battle scene.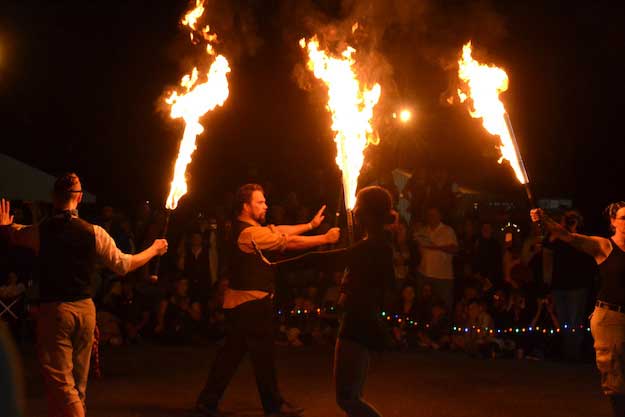 Pyromancy has been performing at the Steampunk Festival for several years.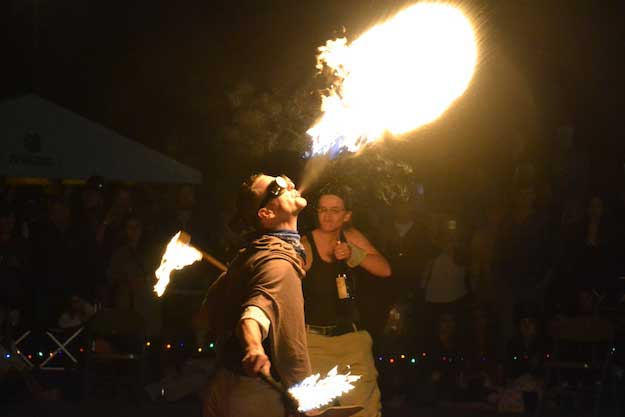 Phil Wackerfuss of Pyromancy breathes fire during the Saturday night show.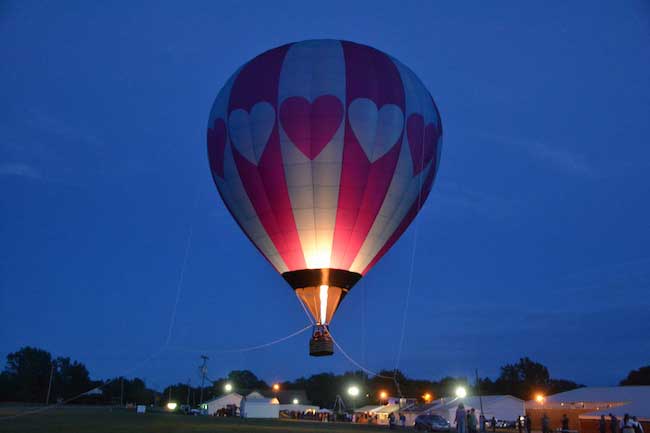 Deja Vu Ballooning in Gasport brought one of their balloons, Amelia AirHeart. The balloon was tethered and went up about 100 feet.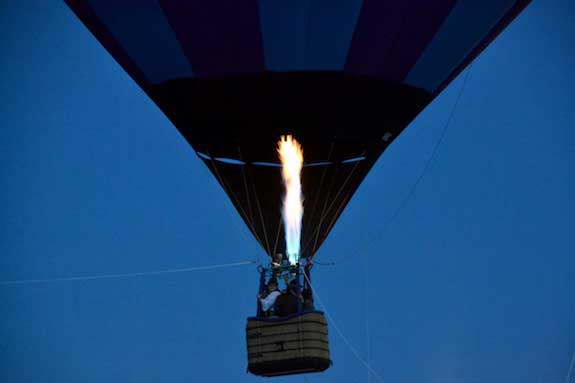 This group enjoys getting an aerial view from the hot-air balloon.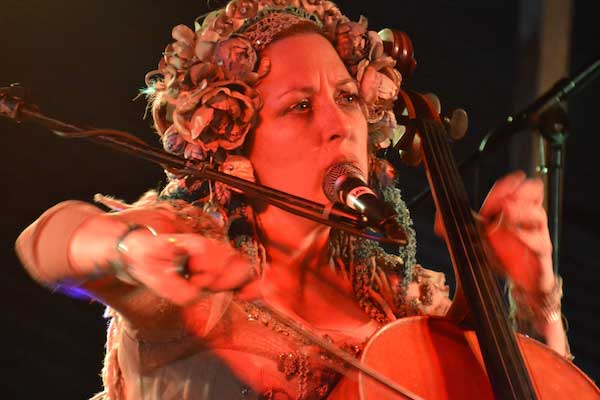 The band Rasputina closed out the festival. Rasputina is led by lead singer Melora Creager. The band is a pioneer in the use of cello as the sole instrument within a rock band. Rasputina has performed and recorded with Marilyn Manson, Cheap Trick, and the Goo Goo Dolls.
The Buffalo-based band, Pine Fever, and the local group, The Capitals, also performed at the festival.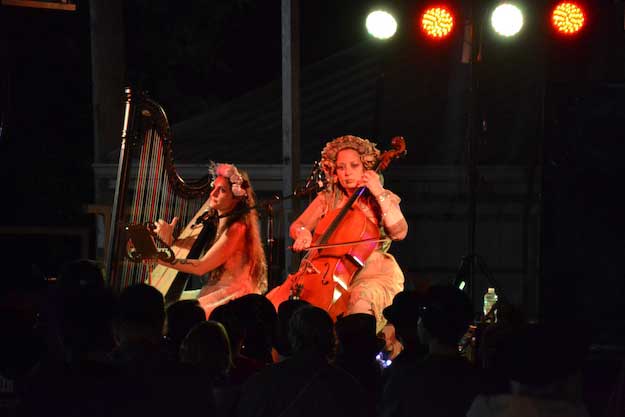 Melora Creager is founder of the cello rock group, Rasputina. Thistle Jemison plays the harp and is backup singer for the band.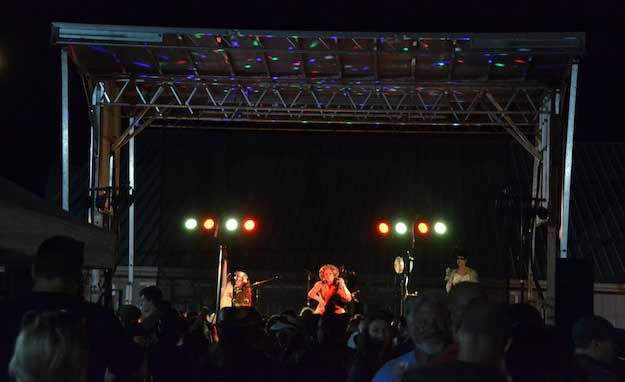 Rasputina performed on a stage erected for the festival. The band includes Thistle Jemison, Melora Creager and Ryder Cooley.
Orleans Hub will have more later today on the festival.