DAR gives $750 towards interpretive panel explaining former Alms House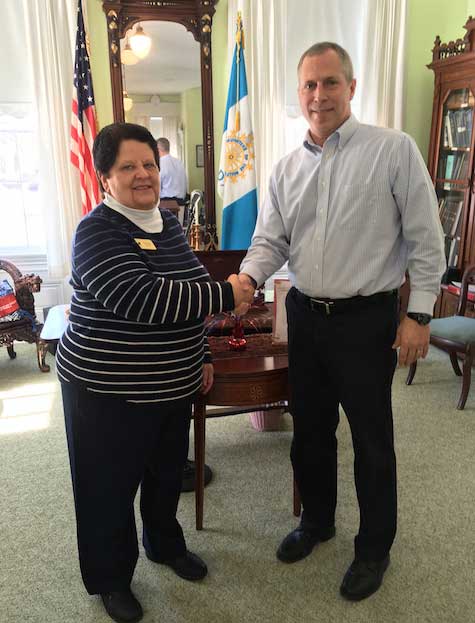 Provided photo
ALBION – Orleans County DAR Regent Penny Nice joins Albion Middle School Service Learning and Citizenship teacher Tim Archer following a presentation he gave to the group on the former Orleans County Alms House on West Countyhouse Road in Albion.
The classes are researching the 250 names recorded as being buried on the grounds, most with no marker at all, or a simple stone with a number.
County Historian Matt Ballard has been helping the classes locate and study newly found primary source documents. The students hope to have an interpretive panel erected on the site this spring listing the long forgotten names. The DAR generously donated $750 toward the project.
Archer's class in 2011 rededicated the cemetery for residents of the Alms House. They reset stones, cleared brush, researched the names of residents and erected a memorial in their honor.
The main building at the Alms House consisted of an administration building, a men's ward, and a women's ward, which were all constructed in 1878. A hospital wing was added in 1904.
The buildings remained in operation until 1960 when the new county nursing home was constructed on Route 31. The Alms House buildings were razed in 1962.