DAR donates to Albion's Service Learning initiatives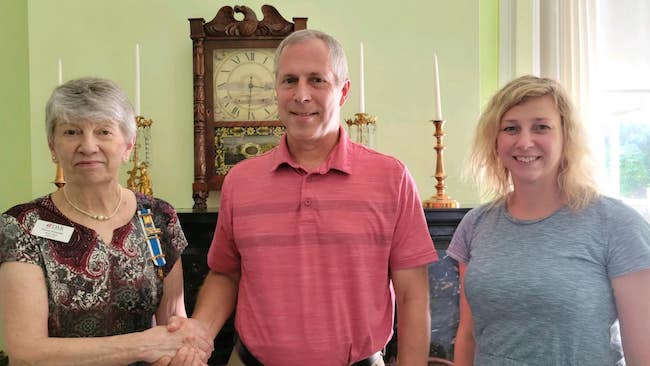 Provided photo
ALBION – Orleans chapter DAR Regent Sharon Schneider (left) and Historían Jamie Baumgardt (right) present Albion Middle School Service Learning teacher Tim Archer with a check for $500 to be used toward projects the classes are researching on Mt. Albion Cemetery this school year.
The students plan to prepare a 50-page booklet on the cemetery to be distributed to area libraries, historians and schools. Archer said the students also hope to identify and tag 30 to 40 individual varieties of trees along the cemetery's main walking paths.
They have applied to have Mt. Albion Cemetery accredited as an arboretum due to its wide variety of trees.
The DAR has been a consistent donor to the Service Learning program and its projects over the last decade, Archer said.