'Dancing Derrick' spreads holiday joy, raises funds for fire victim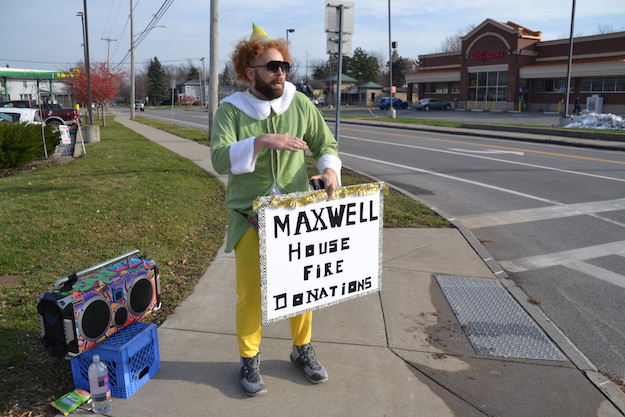 Photos by Tom Rivers
ALBION – Dancing Derrick Bradley entertained motorists this afternoon at the northeast corner of the routes 98 and 31 intersection in Albion.
Bradley made his first dancing appearance in Albion since last summer. He dressed as an elf and danced to Christmas music.
He also was raising money for a close friend, Bobby Maxwell. His house was badly damaged in a fire on Saturday, when his neighbor was making fireworks in his garage and one of them exploded. Three houses were destroyed from the ensuing fire.
Maxwell was proud of his house on East Academy Street. He worked several years to upgrade the residence. He lived there with his girlfriend, his daughter and two grandchildren.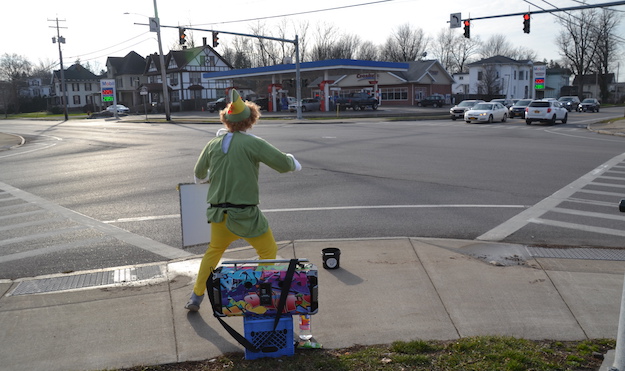 Derrick Bradley dances at the corner of Albion's busiest intersection today.
To see a video of "Dancing Derrick" from today, click here.
To see a GoFundMe for the Maxwells, click here.