Dancers are stars of Talent Show at OC Fair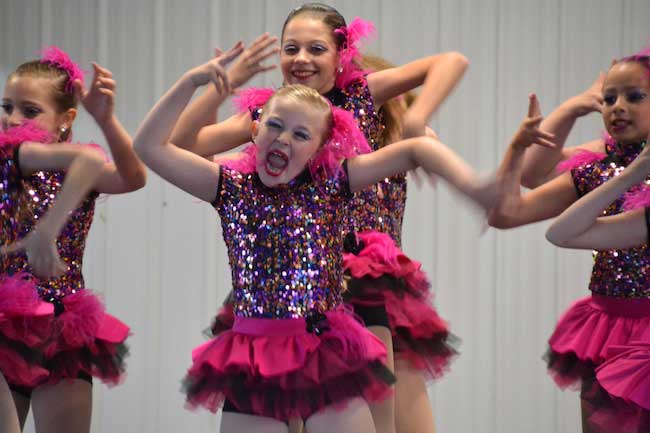 Photos by Tom Rivers
KNOWLESVILLE – There were 25 acts in Monday's Talent Show at the Orleans County 4-H Fair, including this group from Dance Theater in Medina.
Elaina Bruce, center, was among the dancers who performed "Pretty Girls" in the Mini Division, ages 12 and under. They won second place in the category. A duo from Dance Theater including Elaina Bruce and Natalie Rath won first place in the Mini Division for "High Top Shoes."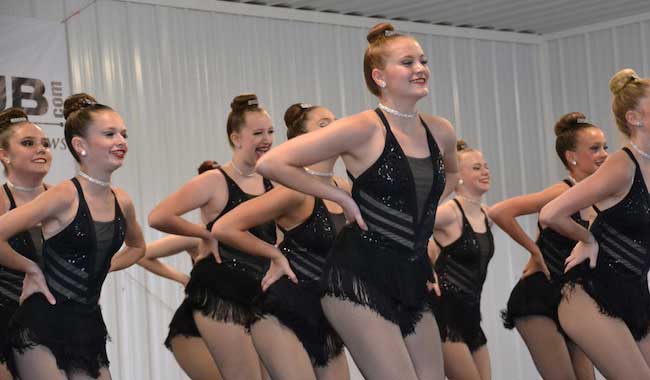 Olivia Amoroso and other dancers at Lisa's Dance Boutique in Holley won first place in the Maxi Division (ages 13 and up) for their performance of "Tribe."
The first place winners all received a trophy and $100. The top 25 participants all qualify for the State Fair in Syracuse in late August.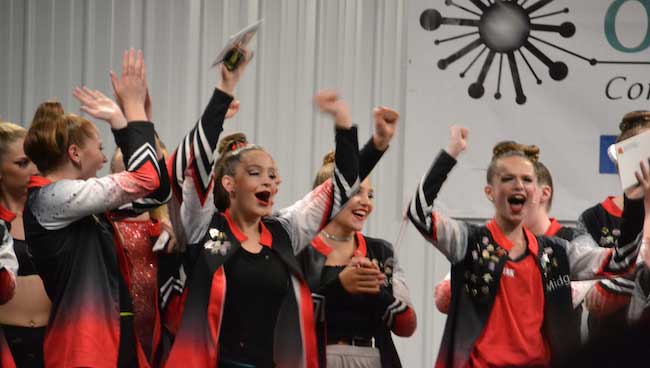 The group from Lisa's Dance Boutique is happy when they were announced as the winners of the Talent Show on Monday.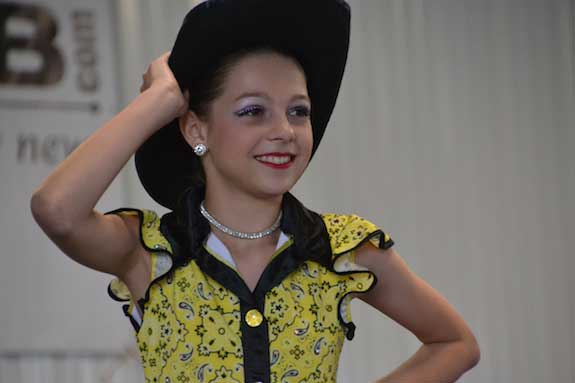 Gwynivere Fuller and a group from the Dance Theater in Medina perform "Ain't Going Down."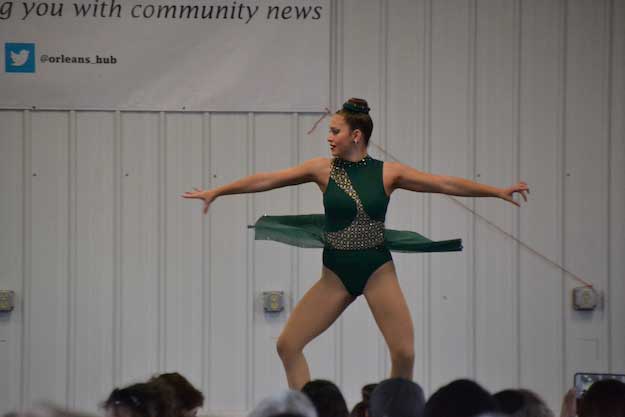 Allie Amoroso of Lisa's Dance Boutique performs "Brave." She won second place in the Maxi Division.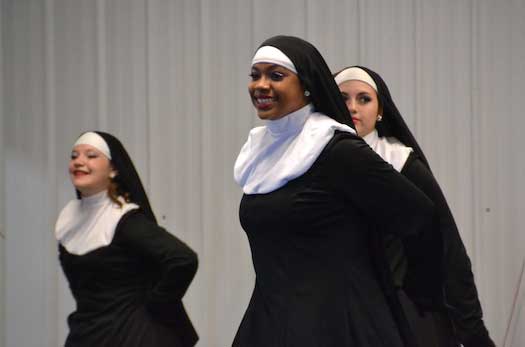 Alexis Jones and other dancers from Dance Theater perform "Sister Act" in the Maxi Division.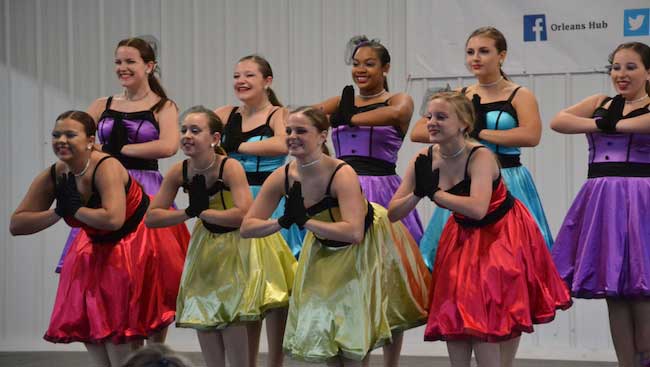 The group did a costume change during the number for "Sister Act." They came in fifth place.