Daisy chain tradition won't be stopped in Medina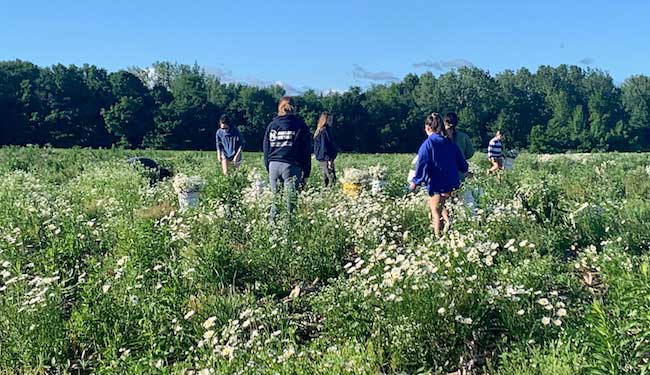 Photos courtesy of Jenifer Cardone
MEDINA – Medina juniors in the daisy chain are out in a field on Blair Road this morning, picking daisies for the daisy chain for Friday's graduation.
The daisy chain tradition dates back about a century in Medina. It will continue for Friday's commencement, which has been split into three ceremonies. The state has capped the size of graduation ceremonies to 150 people.
Medina decided to have three different commencement celebrations for the Class of 2020, which includes 110 members. The ceremonies will be at Vets Park instead of the high school auditorium. The services will be at 4 p.m., 5:30 p.m. and 7 p.m.
The daisy chain includes the 16 top-ranked girls academically and top two boys in the Class of 2021. They will gather on Thursday morning to build a 54-foot-long daisy chain.