Daisy chain endures at least a century as graduation tradition in Medina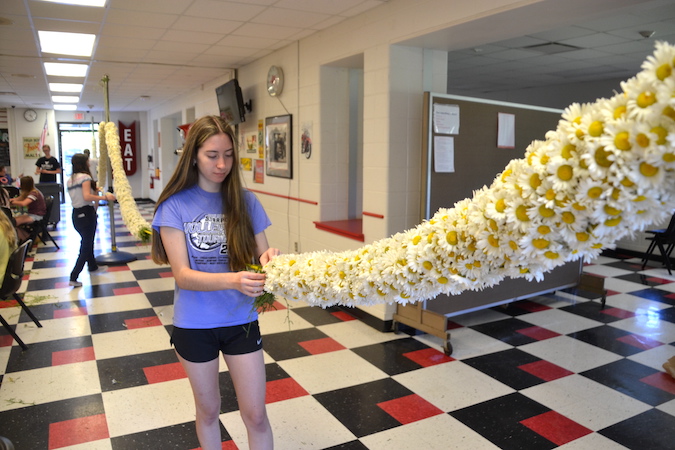 Photos by Tom Rivers
MEDINA – Elizabeth Parker adds to the daisy chain today in the Medina High School lunchroom. She was among a group of juniors building a 56-foot-long chain of daisies.
The tradition goes back at least 100 years to the 1920s, said teacher Eric Hellwig, who oversees the effort for Medina.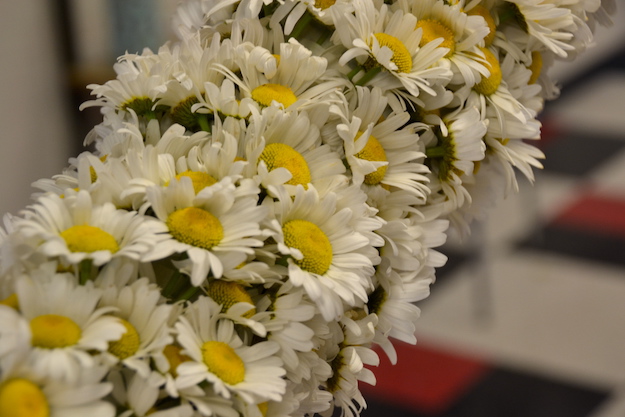 Juniors will carry the daisy chain into graduation tis evening at vets Park. The students include 16 girls ranked at the top of their class and the top two ranked boys academically.
This year's daisy chain members include Kayleigh Wright, Lillian Wilson, Lydia Fox, Lydia Scharlau, Melanie Kuhmann, Paige Dix, Seagan Majchrzak, Tatyana Baity, Haley Marciniak, Henry Rigerman, Abigail Goodrich, Alexandria Strong, Bailey Clare, Brooke Moden, Dana Faith DeVera, Elizabeth Parker, Ella Dahlhaus and Gabriel Mark.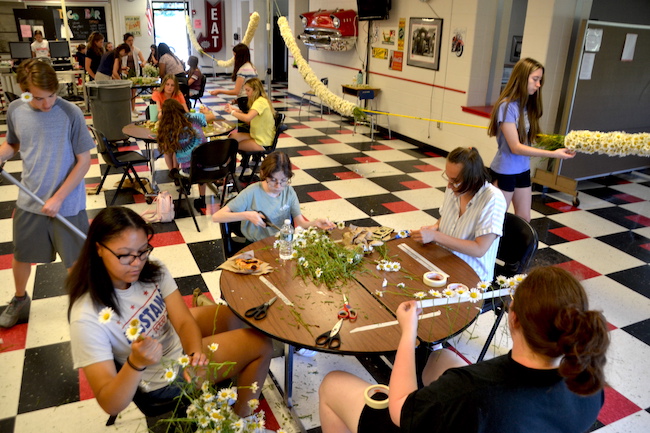 The students arrived at 8 a.m. to start building the daisy chain. They picked the flowers on Thursday, with most coming from a field on Blair Road. Each member filled either 8 buckets with daisies or five bushel baskets.
The people at the table in front include, from left: Tatyana Baity, Autumn Lusk, Lillian Wilson and Lydia Scharlau.
Autumn was among friends recruited by the students to help with the chain.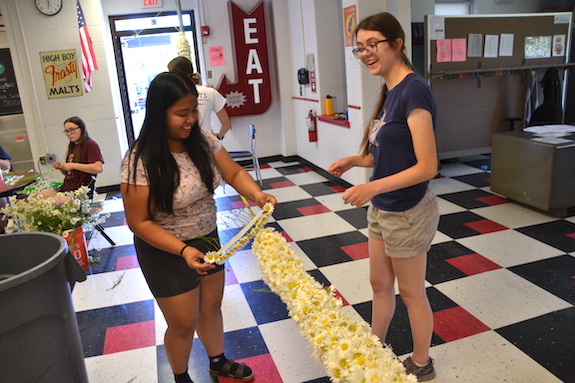 Dana Faith DeVera and Melanie Kuhman work together on one section of the daisy chain.
One of the students, Bailey Clare, said she was grateful to be able to honor the senior class with the daisy chain.
"I am happy to be able to do it, but it is a lot of work," she said.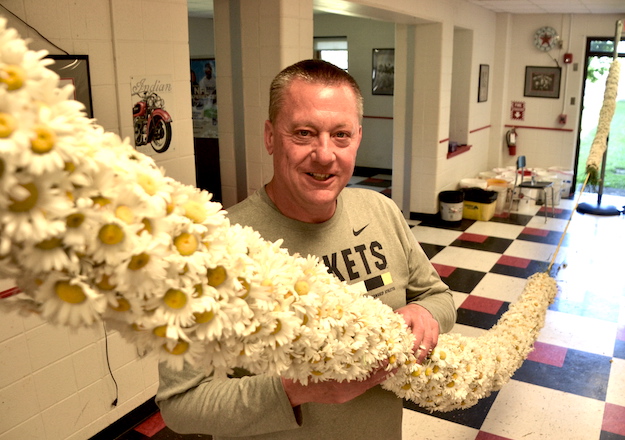 This is the last time Eric Hellwig will oversee the daisy chain. He is planning to retire in November. He has led the project the past 25 years.
Hellwig was dating the former Sandra Leigh when she was a member of the daisy chain. Hellwig, a Starpoint student at the time, went on a date with Sandra which included picking daisies for the chain. The two have been married now for many years.
Hellwig said he has enjoyed working with the students over the past 25 years in building the daisy chain.
"They are hard working and motivated," he said about the students. "This a tradition that we can trace back at least a century."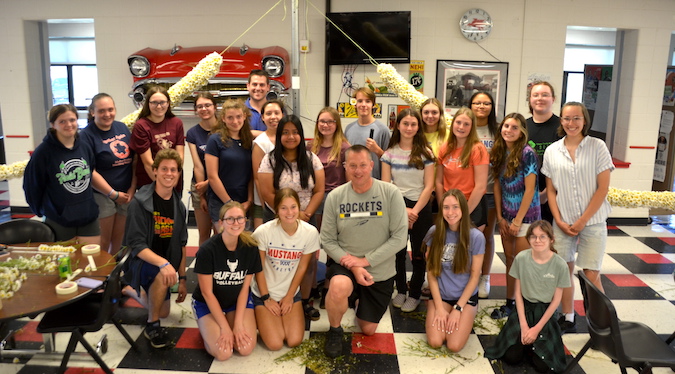 The group is pictured with the nearly done daisy chain at about 12:30 p.m. today.