Dairy remains vibrant part of Fair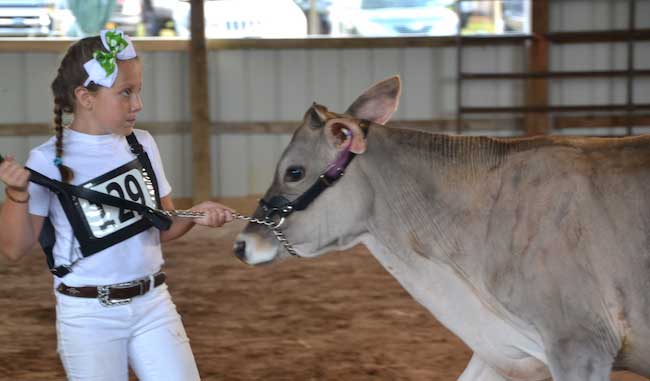 Photos by Tom Rivers
KNOWLESVILLE – Anna Grillo, 9, of Albion shows a dairy animal on Wednesday during the dairy competition at the Orleans County 4-H Fair. Anna's Brown Swiss was named the grand champion in that breed.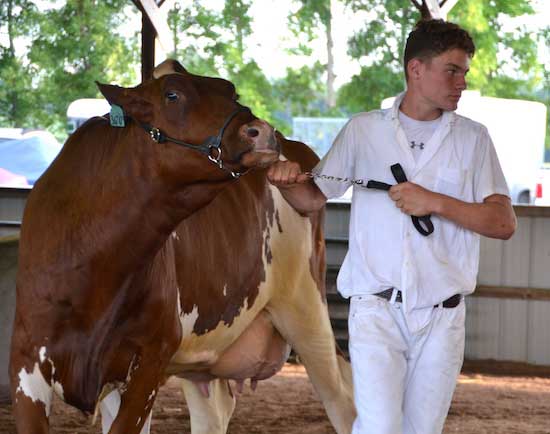 Joe Cecchini of Medina shows the grand champion of all breeds with his Holstein he named "Strawberry." Rylie Lear showed the reserve champion Holstein.
Elizabeth Jurs has the reserve champ of all breeds with her Jersey named "Katie." Elizabeth's cow was the grand champion Jersey with Justin Robinson showing the reserve champ.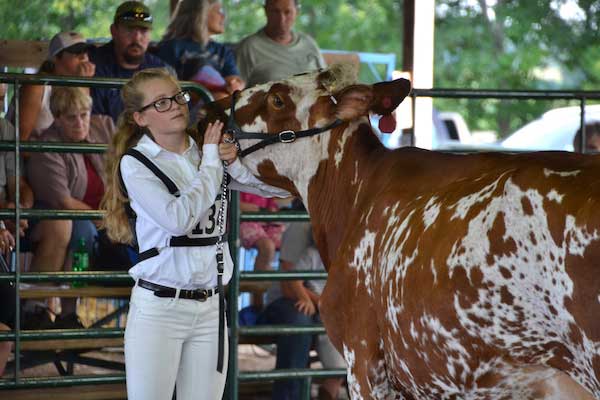 Lillian Mathes of Barre shows the grand champion Ayrshire.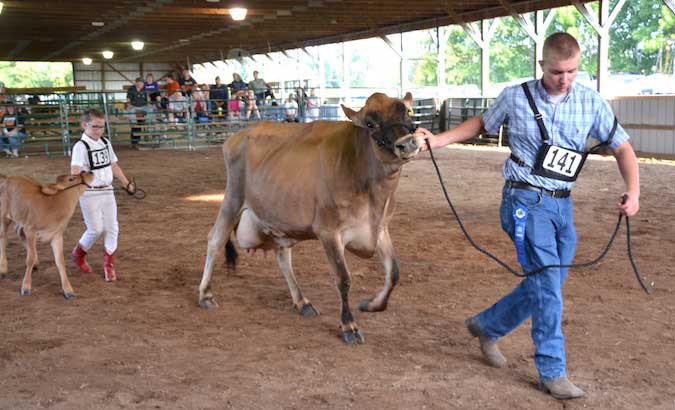 Justin Robinson, 18, of Albion and his cousin, Kasey Neal, 8, of Albion, show a mother and daughter pair.
Showmanship awards include:
• Elizabeth Jurs as master dairy showman (She advances to Friday's grand master showman competition)
• John Igoe as reserve master showman with Kaitlin Bennett earning an honorable mention
• Kelsey Froman, novice dairy showman
• Kaitlin Bennett, junior dairy showman
• Elizabeth Jurs, senior dairy showman