Cyclists, travelling in big caravan, enjoy canal towns in Orleans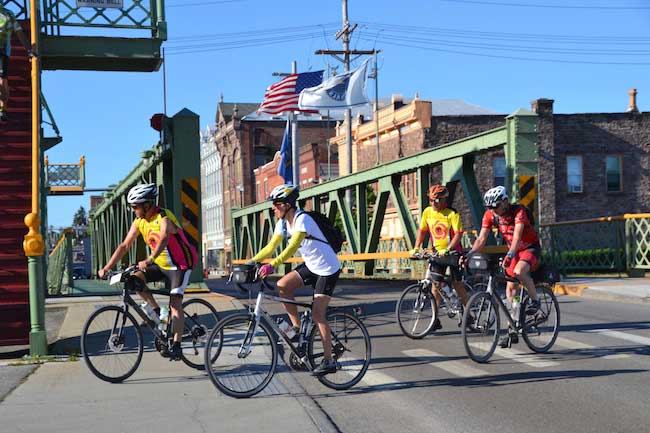 Photos by Tom Rivers
ALBION – Cyclists cross Main Street in front of the lift bridge in Albion at about 8:30 this morning.
About 650 cyclists left Medina this morning and headed east through Orleans County with Fairport the final destination for the day, as part of an eight-day Cycling the Erie Canal.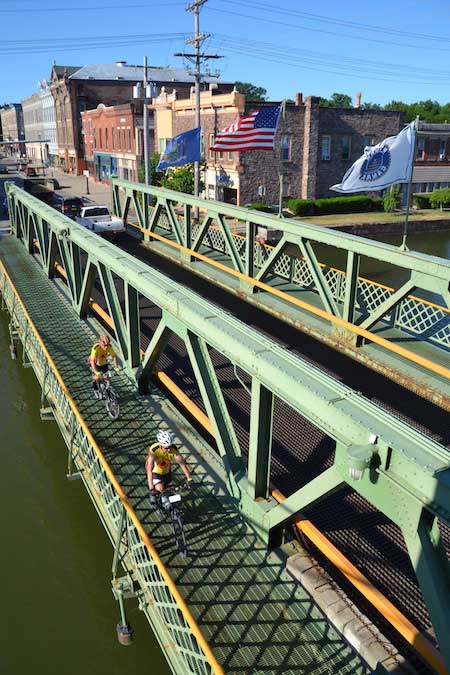 The 20th annual trip  is organized by Parks & Trails New York. The cyclists started in Buffalo on Sunday and will complete the trip this Sunday in Albany.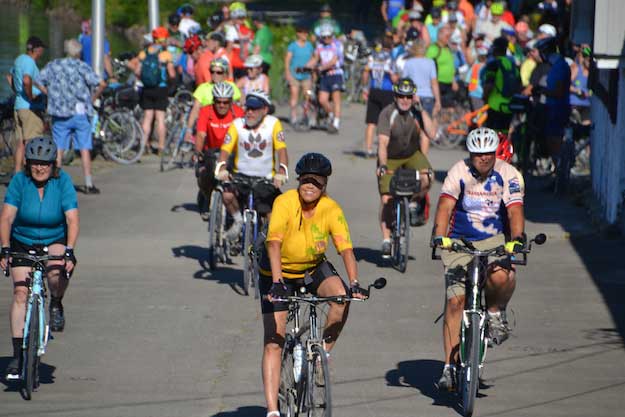 The cyclists cover about 40 to 60 miles per day. There are participants from ages 6 to 82 from 37 states and several Canadian provinces, as well as Australia and the United Kingdom.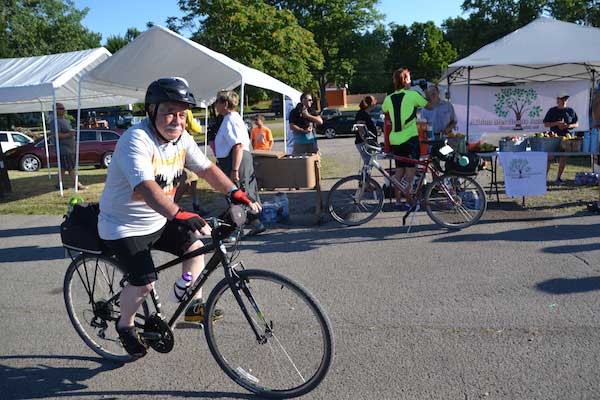 Stan Farone (pictured), an Albion village trustee, is cycling the Erie Canal for the second year. The trip is showcase of the many canal towns in New York.
"There is a lot to see," he said.
He praised the Albion Merchants Association and other volunteers for the welcome stop this morning. Farone said there aren't too many stops with a warm welcome for the cyclists on the canal east of Rochester.
Mayor Eileen Banker and Trustee Gary Katsanis were among the contingent greeting cyclists in Albion this morning.
"Albion is one of the biggest and the best," Farone, 68, said about the welcome stop. "It's a long ride and when you see a welcome stop, it helps."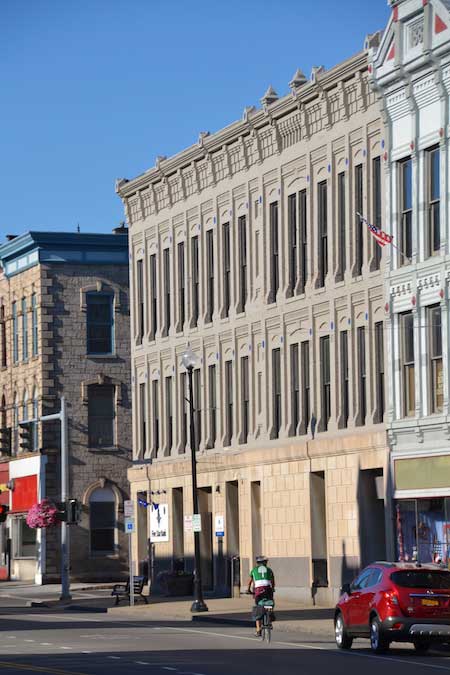 One cyclist from Kentucky enjoyed seeing the big Medina sandstone churches and downtown buildings.
"When you think of New York, you think of the city," she said. "People are very polite here, maybe even more polite than in Kentucky."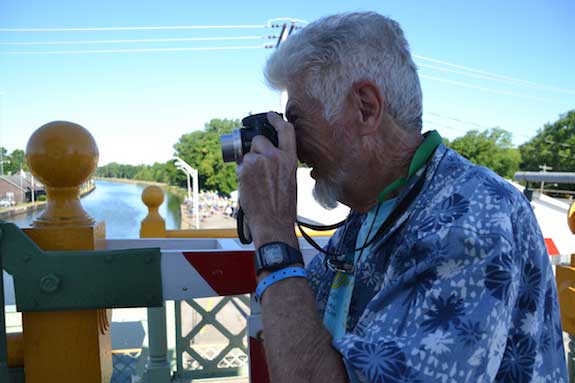 Martin Frahme is a volunteer on the ride – "on call for bicycle and people breakdowns," he said. He is shown at the top of the stairs to the lift bridge tower taking a photo.
His wife is one of the cyclists. She enjoys the 50 miles or more on her bike. The couple is from Morristown, NJ.
"We love these towns and the reception we get," Frahme said. "New York State is a pretty nice place in the summer."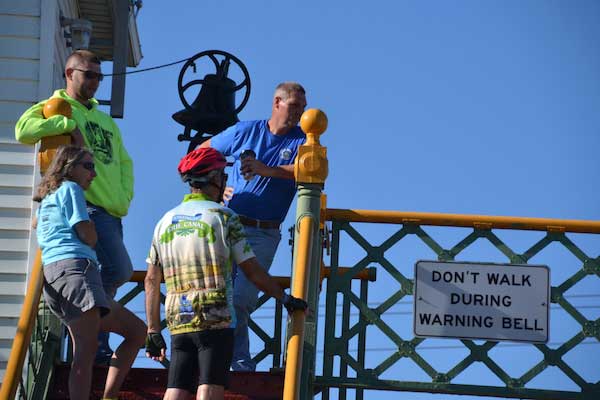 Two Canal employees – Larry Marling (top left), a bridge operator, and Mark Standish, a bank walker – chat with two of the cyclists today on the stairs of the Main Street lift bridge.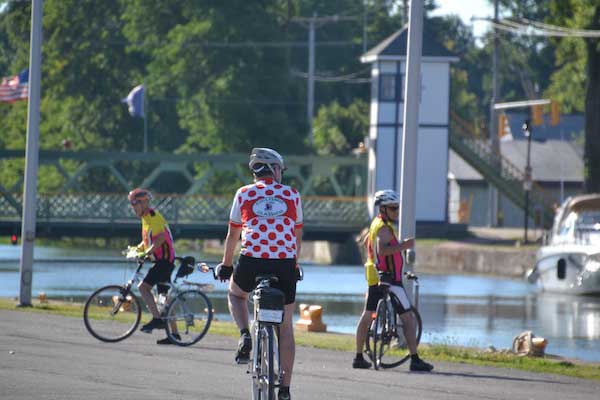 These cyclists are headed east with the Ingersoll Street lift bridge in the background. There is another rest stop in Holley.