Cyclists get warm welcome in ride through county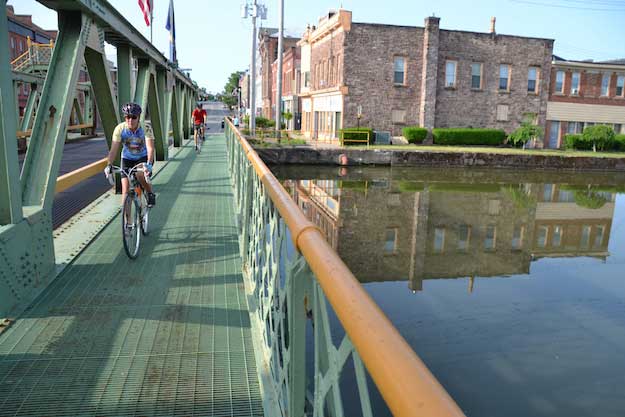 Photos by Tom Rivers
ALBION – The 650 cyclists on the Cycle the Erie Canal trip are passing through Orleans County today on the second day of the trip, which started Sunday in Buffalo.
The top photo shows two cyclists crossing the Main Street lift bridge in Albion after they explored the downtown.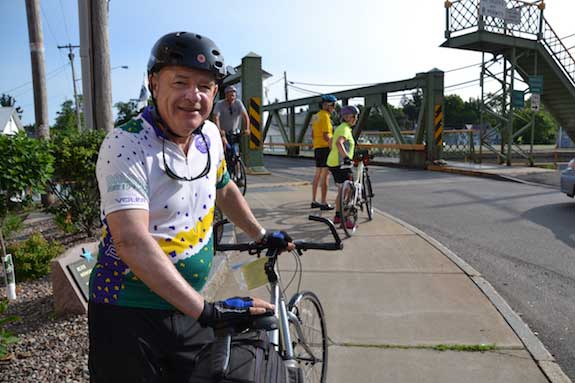 Mike Cronin of East Greenbush, near Albany, takes a break near the Main Street lift bridge in Albion.
Cronin, 72, is a first-timer on the ride across the state. He has boated in the canal near Albany and wanted to experience it by bike with the chance to make friends.
"I'm meeting new people I've never met before," he said in Albion at about 8:30 this morning.
He likes the architecture and history of the canal towns.
He said he is physically up for the challenge of pedaling about 400 miles on the towpath.
"I'm getting older," said the owner of a flag store. "If I wait too much longer, I'll age out."
There is no age limit for the cyclists. One of them is 86. The youngest is 5.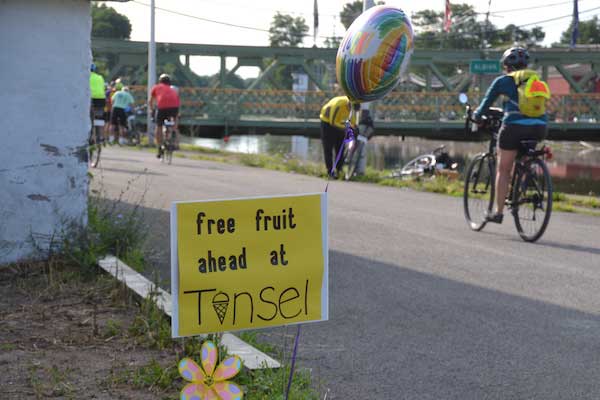 Tinsel, an ice cream shop that opened last month, gave out bananas and the Albion Browsery handed out bottles of water. Holley is an official rest stop for the cyclists with refreshments at the Canal Park.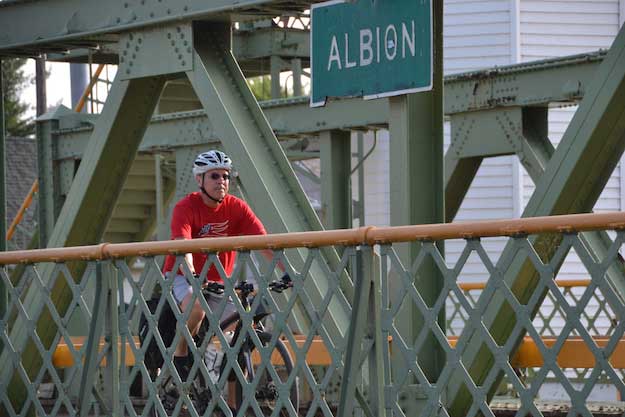 The cyclists are headed to Fairport today. They spent last night at the Orleans County 4-H fairgrounds in Knowlesville.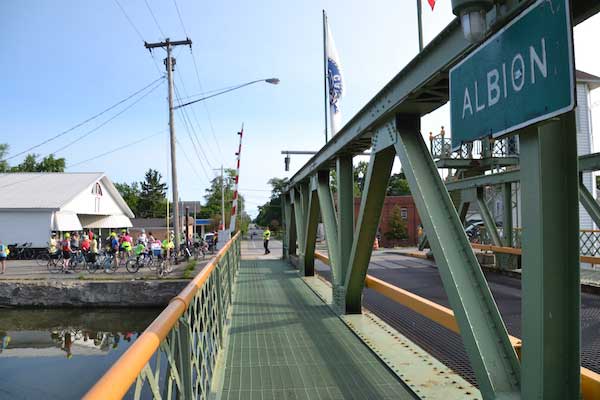 Orleans County has seven of the 16 lift bridges on the Erie Canal.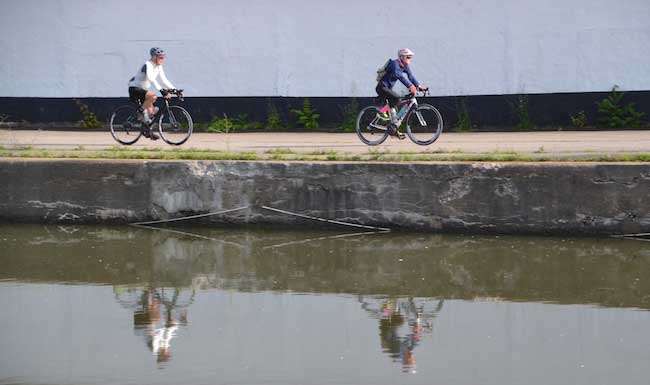 These cyclists are reflected in the Erie Canal as they approach downtown Albion.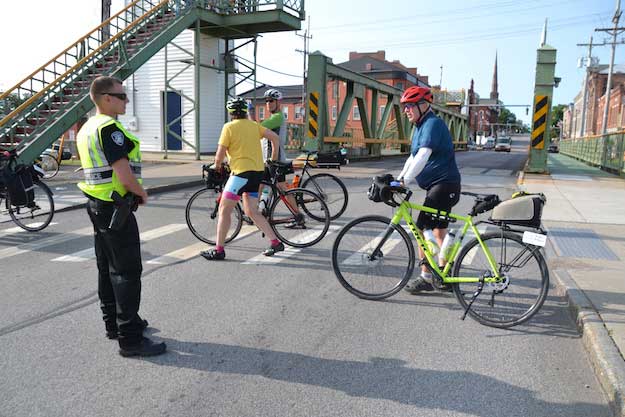 Albion police officer Dan Baase helps with traffic control while the cyclists cross Main Street.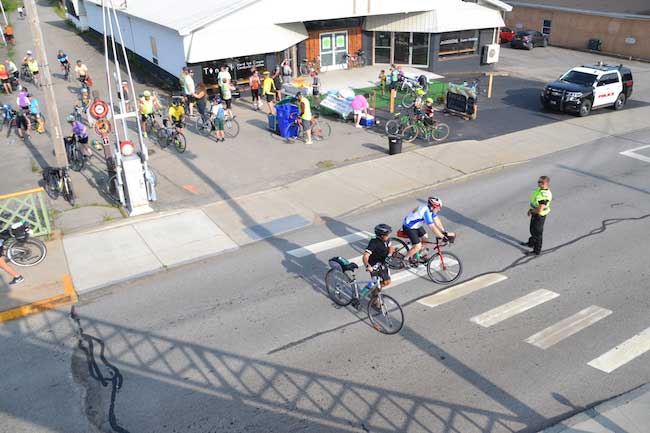 This photo was taken on the stairs of the Main Street lift bridge.