Cuomo introduces newest member of his family: a puppy named Captain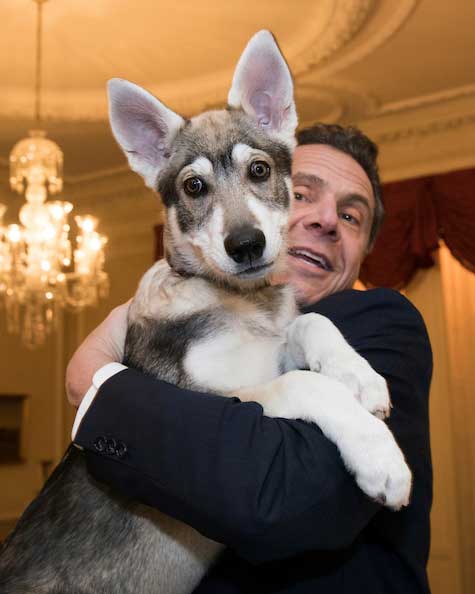 Photo from Governor's Office
Governor Andrew M. Cuomo holds Captain, a dog that recently joined his family. Cuomo holds Captain while speaking on Monday with the New York Conference of Mayors at the Executive Mansion in Albany.
Captain is 14 weeks old. He is a mix of Siberian and Shephar.
"I want to introduce you to the newest member of the administration today, recently joined," Cuomo said at the news conference. "We're still in transition. This is the newest member. His name is Captain."
Cuomo said his daughters pushed him to welcome the puppy to the family.
"I got outvoted by my daughters," he said. "I wanted to name him Excelsior, state motto. Wouldn't that have been a great name? Yes. See I should have it taken to a vote by the mayors, but they wanted Captain so I'll take it. But he's doing better, little by little. He keeps me up all night, that dog. It never fails and he has a howl that you can hear through the whole house when he has to go."