Cub Scouts cross over and become Boy Scouts in West Barre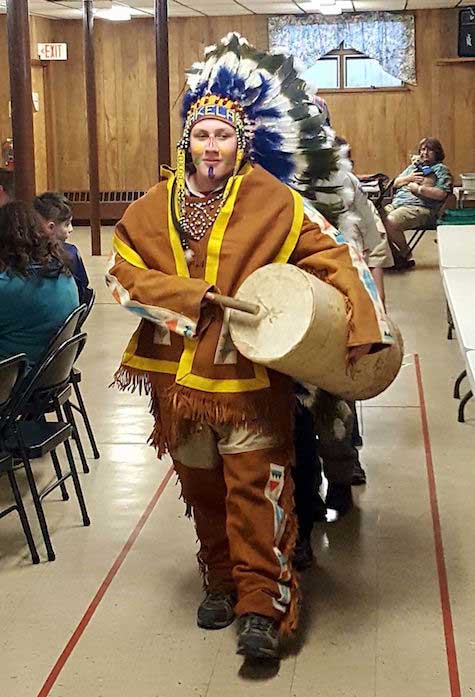 Photos courtesy of Jeff Andrews
WEST BARRE – Chief Akela (Ivan Barry) leads the Webelos 2 (a.k.a. Wookiee Patrol) in for the crossing over ceremony on April 23 at the West Barre United Methodist Church.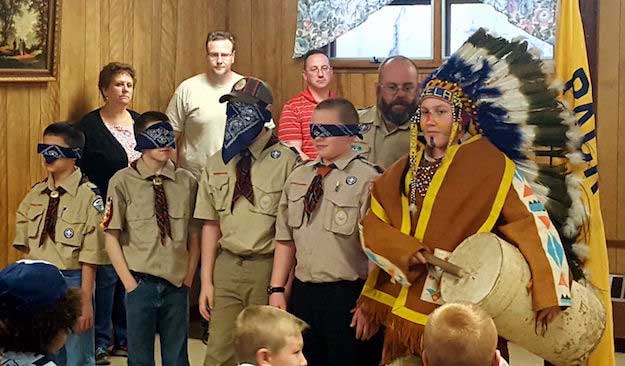 Scouts who crossed over include Sawyer Brigham, Matthew Mathis, Ethan Dunn and Dillon DiGiulio with Ivan Barry as Chief Akela. Members of their family are behind them.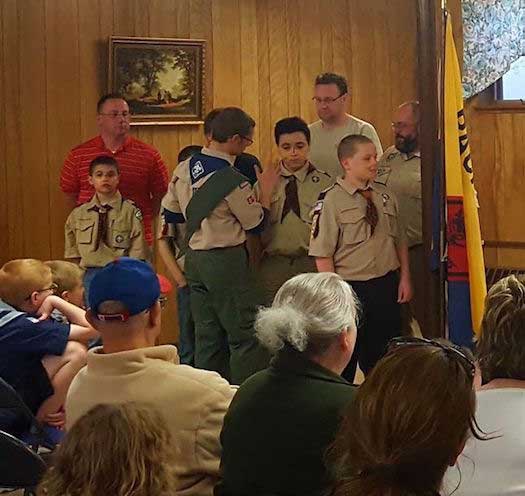 Eli Pask applies a stripe of blue from the summer sky on their chin. The color blue represents the Spirit of Scouting. Scout spirit applies to how a Scout lives and conducts his "daily" life. He shows Scout spirit by being a role model to his peers, living by the Scout Oath and Law. He also brings out the best in others as a reflection of his own character and attitude in life.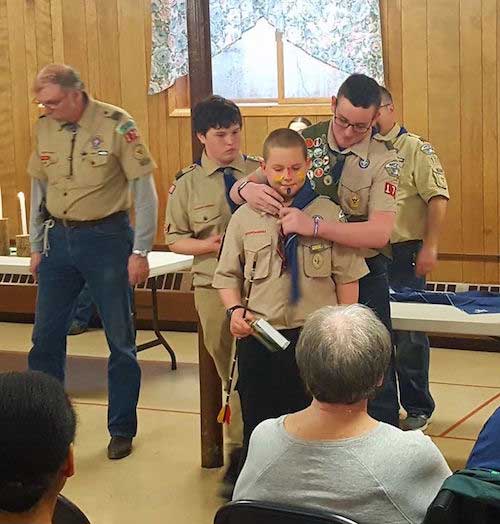 Dominic DiGiulio changes the neckerchief of his younger brother Dillon. Now they are both Boy Scouts.
Scoutmaster for Troop 175 is Karl Driesel, left. Mike Schreiner and Pat Lamka are assistants. Cubmaster for Pack 175 is Mary Barry.